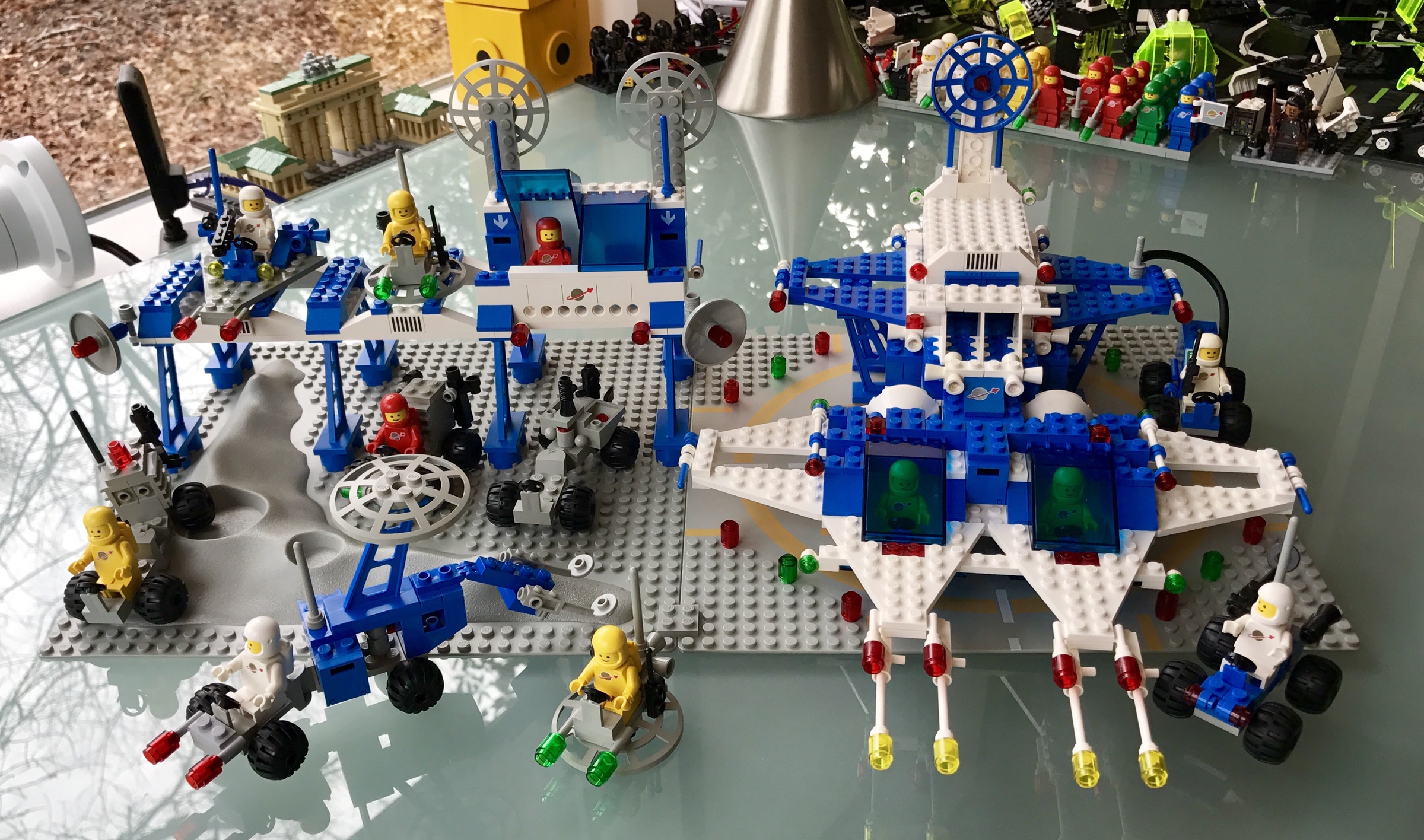 New Parts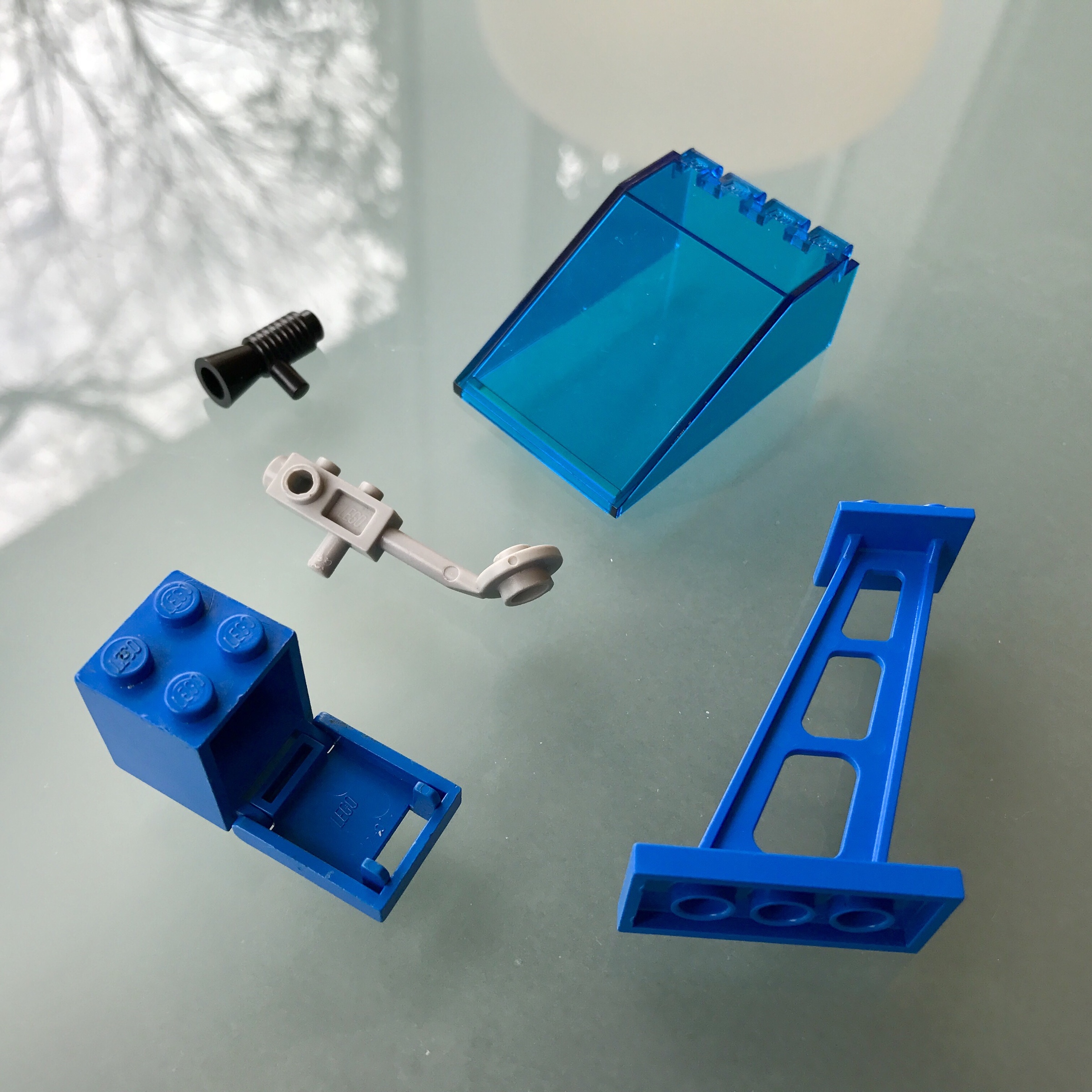 Minifig, Utensil Loudhailer
Minifig, Utensil Metal Detector
Container, Box 2 x 2 x 2 with door
Support 2 x 4 x 5 Stanchion Inclined
Windscreen 6 x 4 x 2 Canopy
Wedge, Plate 8 x 8 with 4 x 4 Cutout
Super Model (1593)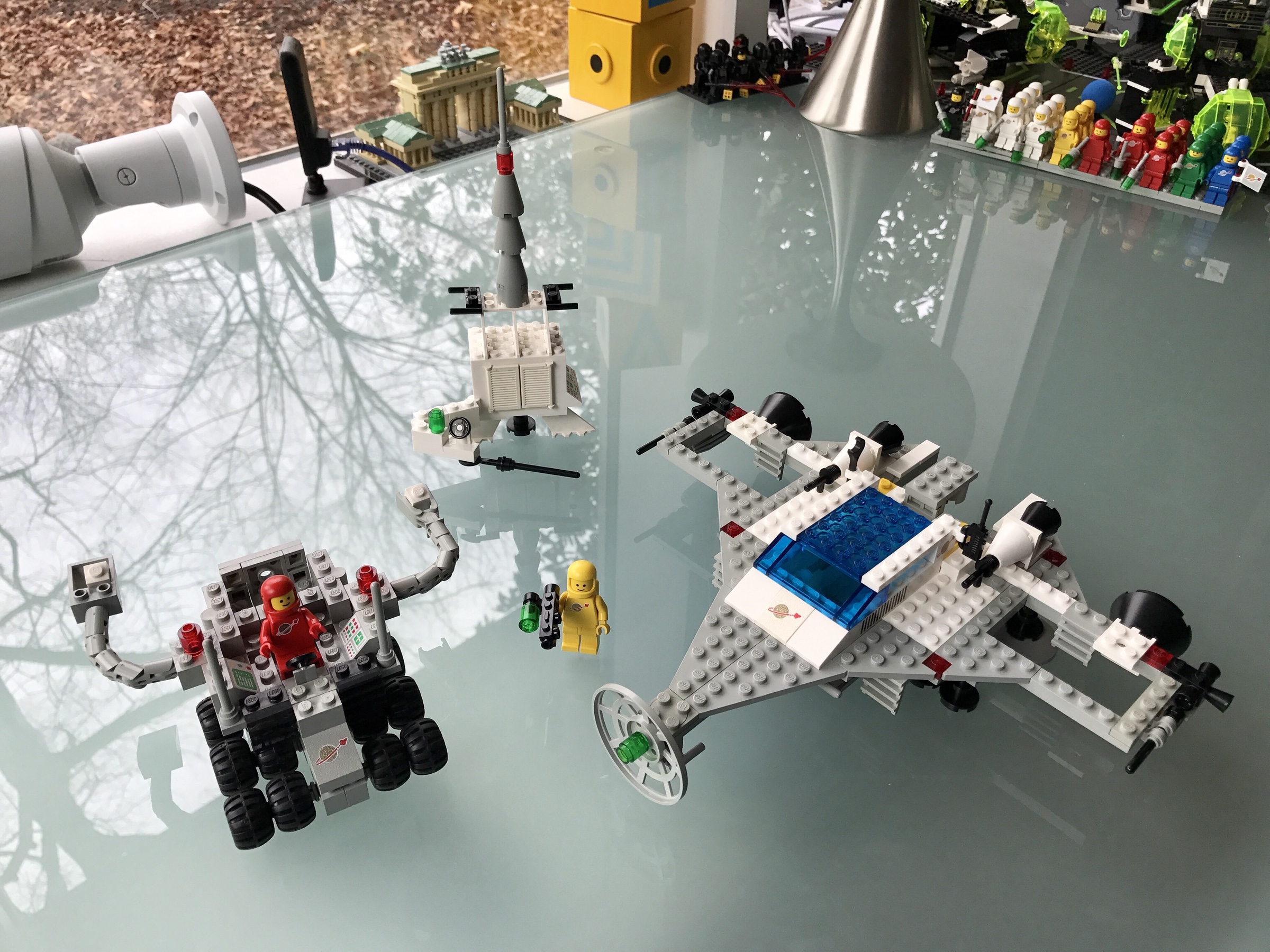 Features: You get a communications module and a ship that docks with a ground vehicle. Red and yellow astronauts.
Thoughts: Wonderfully weird and awkward.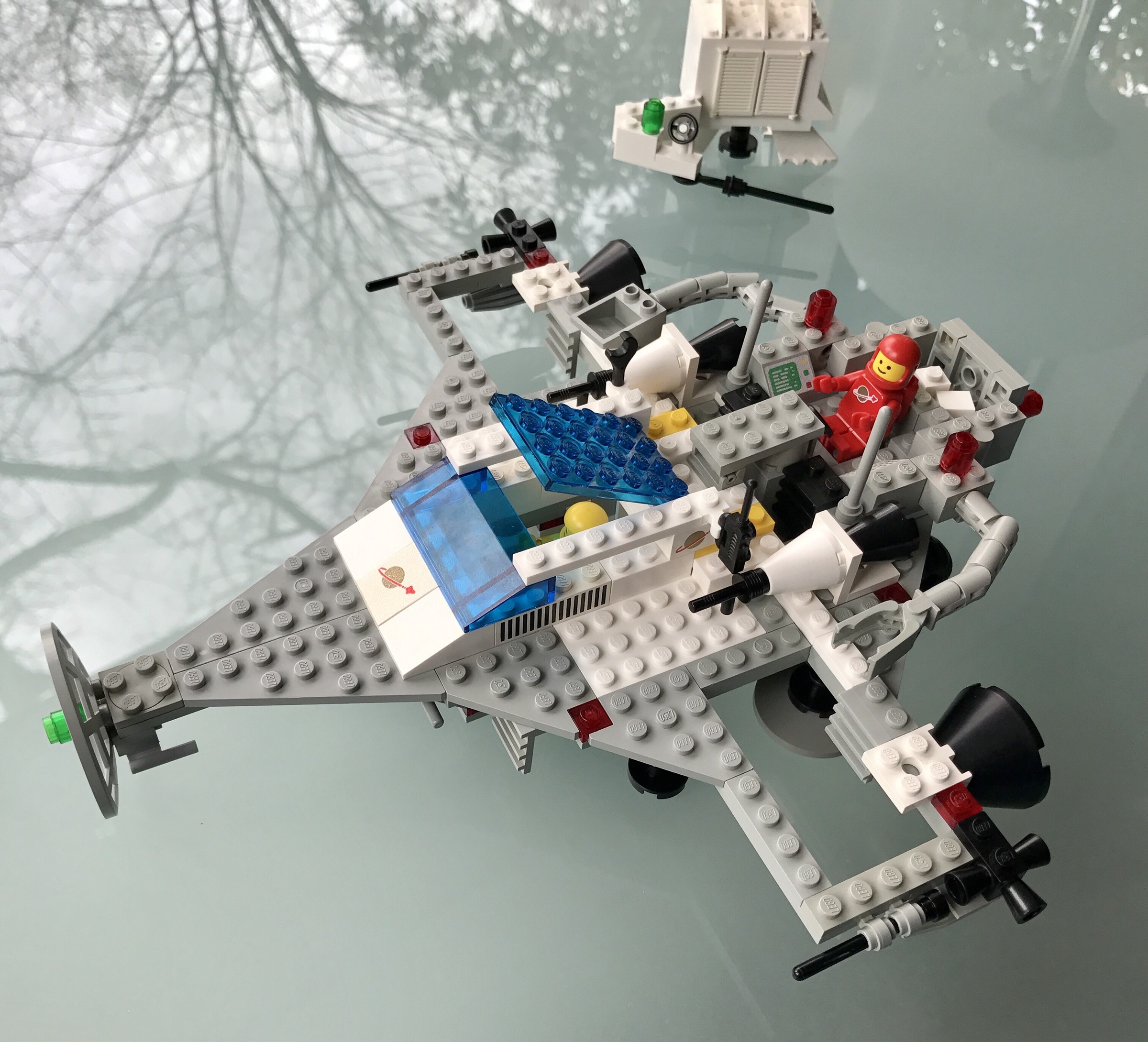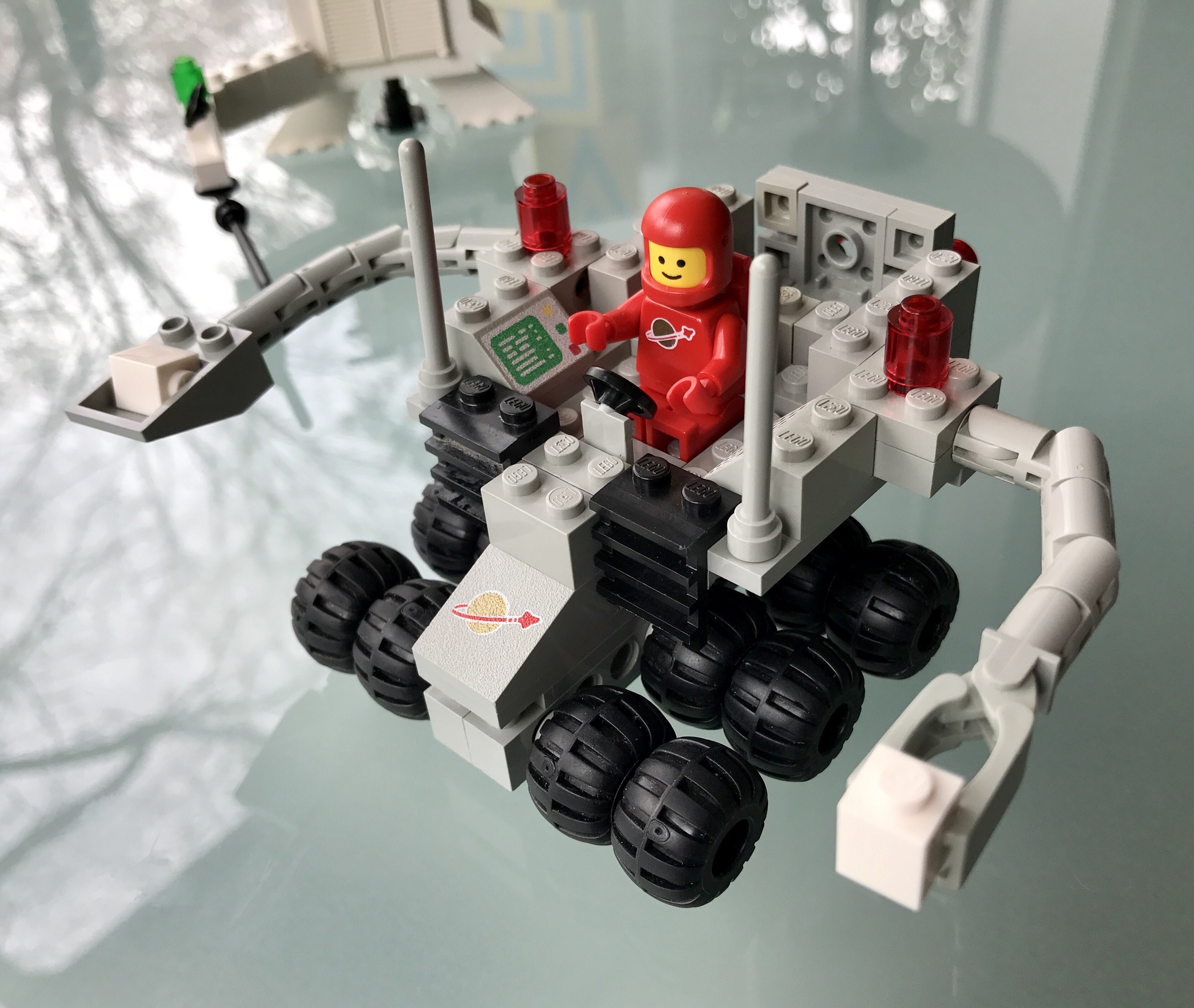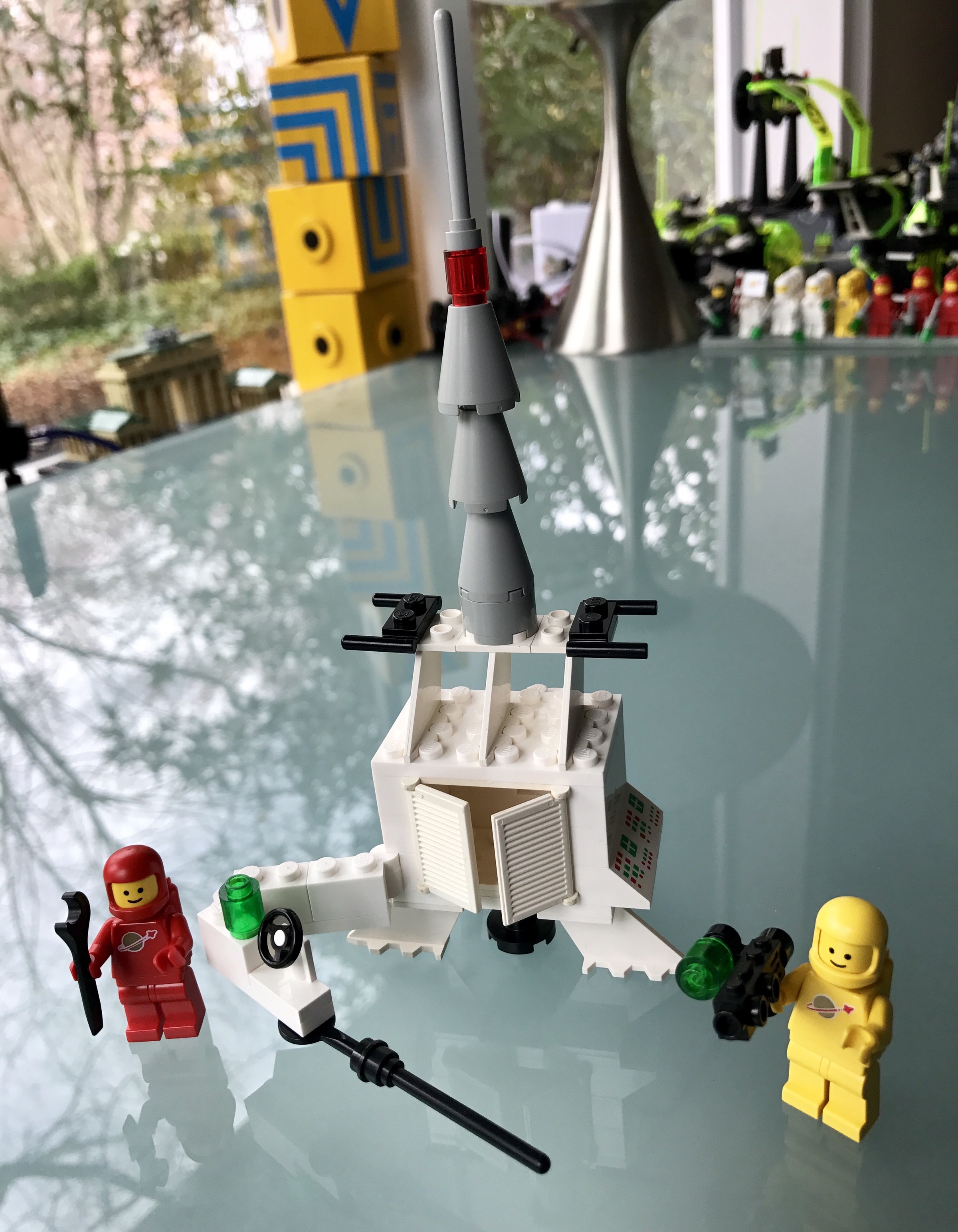 Space Patrol (6803)
Features: Small gray spaceship with blue accents, white astronaut, and a video camera/gun
Thoughts: Updated version of the small flying wedge. Swooshable. 🚀💫
Comparison with 1979's Space Scooter (885)
Surface Transport (6823)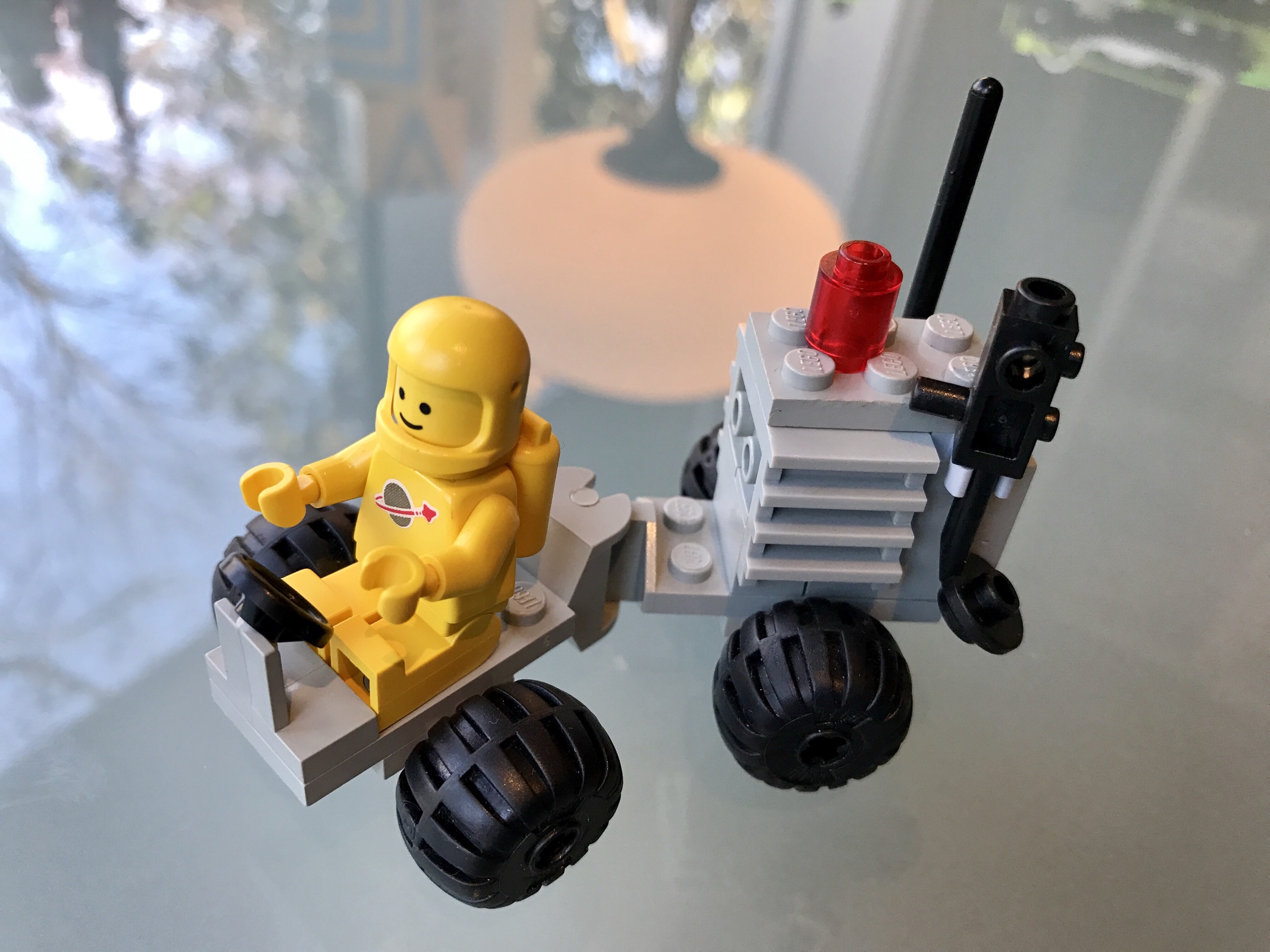 Features: Small, articulated ground vehicle with a scanner and a container for samples. Yellow astronaut.
Thoughts: Simple, functional, cute.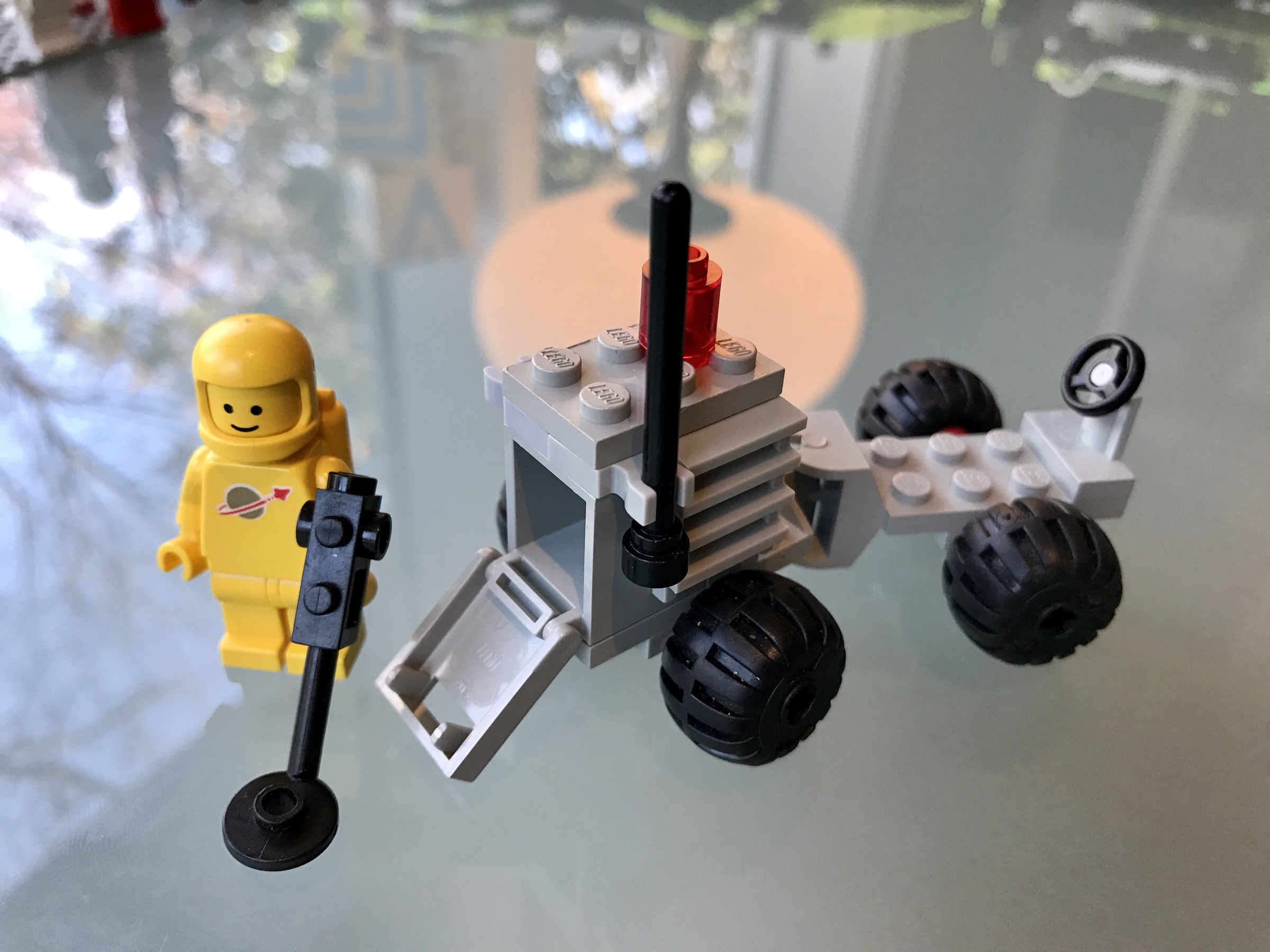 Seismological Vehicle (6844)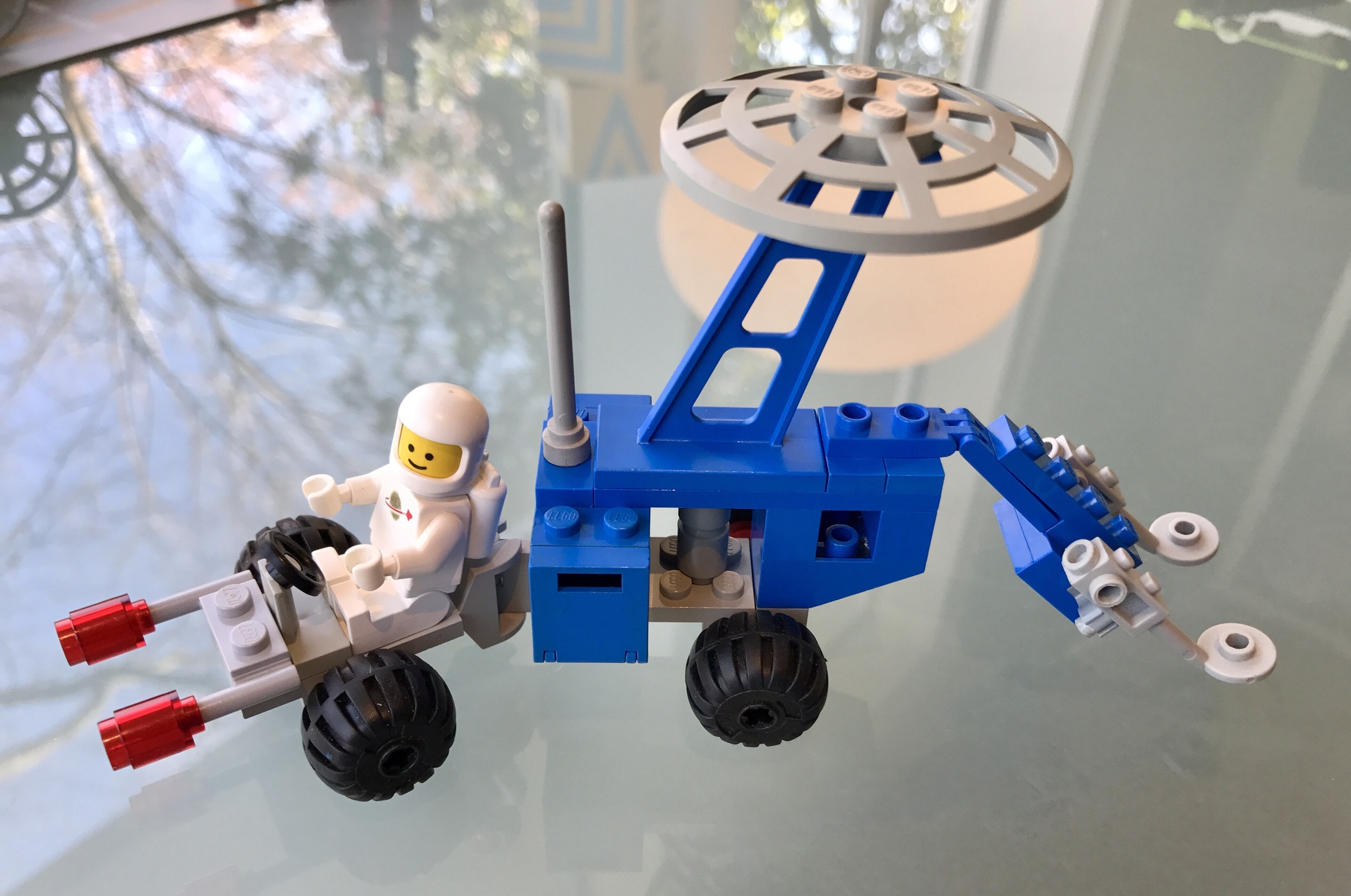 Features: Articulated ground vehicle with containers, dual sensors, & ground-scanning radar. White astronaut.
Thoughts: Fitting companion to the Surface Transport.
Space Supply Station (6930)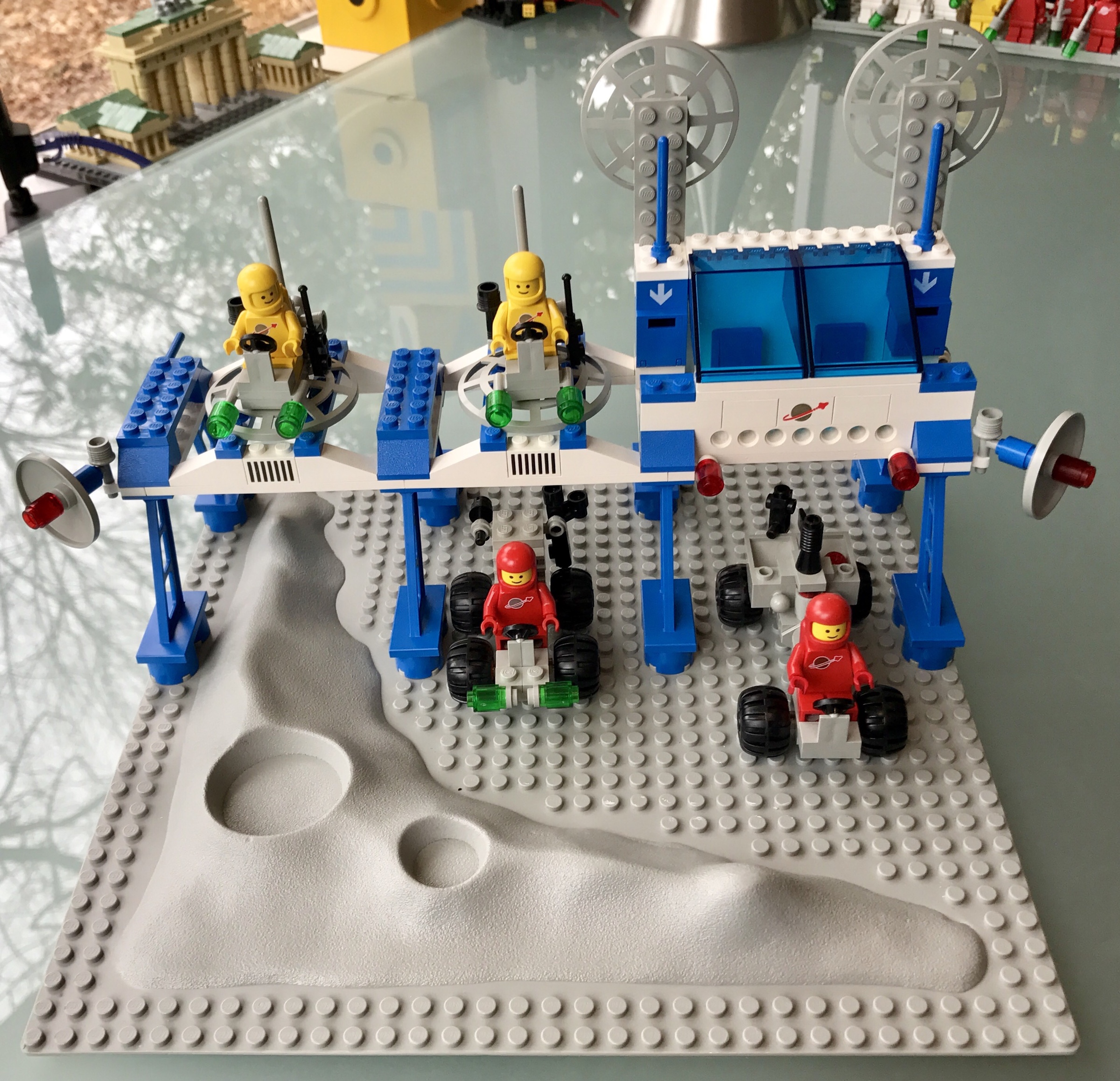 Features: Small base elevated over a crater plate with a command center, four radar dishes, two storage boxes, four astronauts, two ground vehicles, and two hovercrafts.
Thoughts: There's not a lot to it, but I quite like this base.
Galaxy Commander (6980)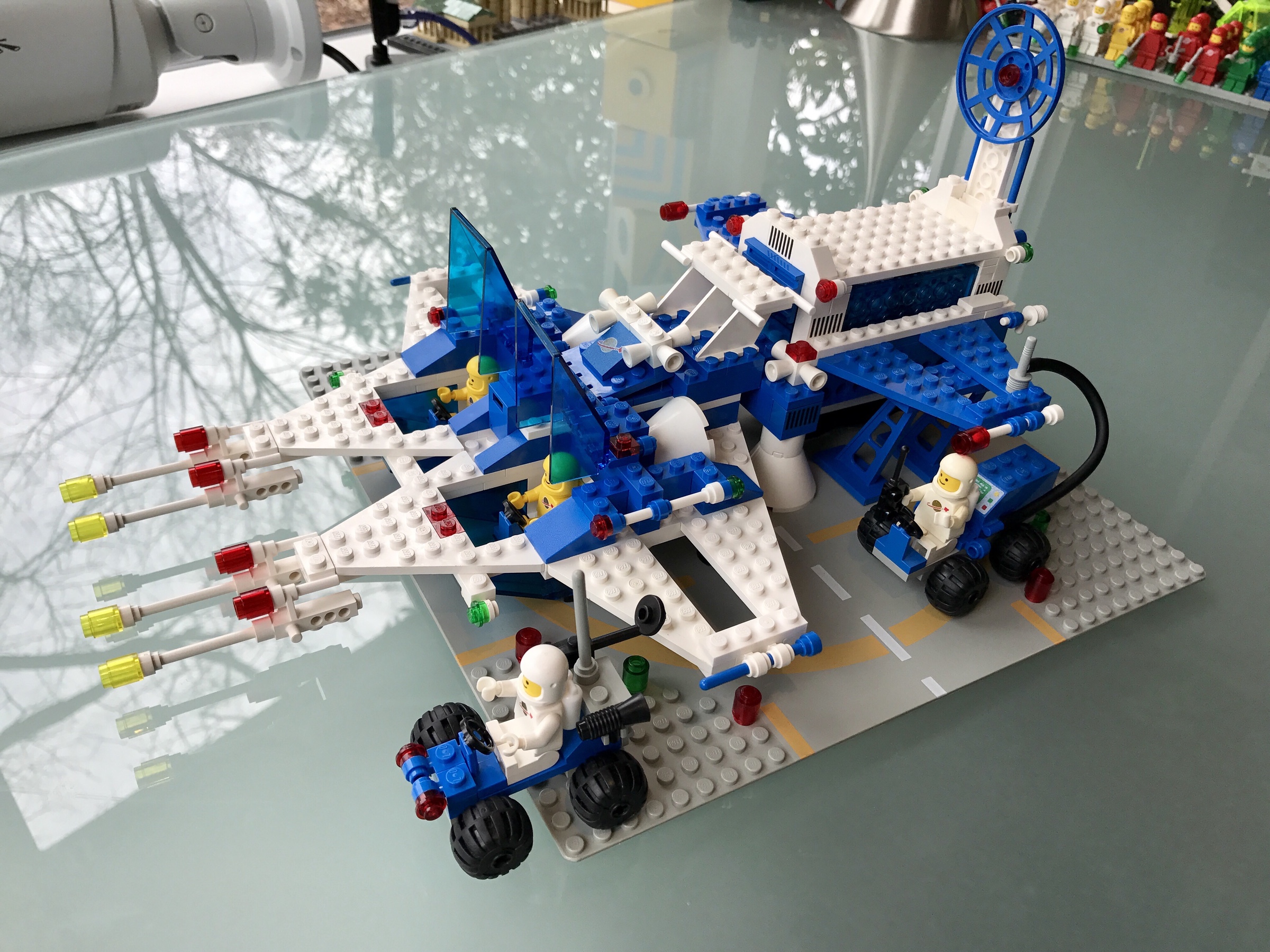 Features: Large modular spaceship with twin  cockpits, separateable front and rear sections, and deployable base. Also comes with two ground vehicles, a landing pad, and five astronauts (two yellow, two white, and one red).
Thoughts: The largest Classic Space set and the only one to come with five astronauts. This was the flagship update to 1979's Galaxy Explorer (497). This ship carries its own base with it. The white, blue, and transparent dark blue color scheme is similar to that seen in the Cosmic Cruiser. This was the last ship to come with its own landing pad.

Separated into segments.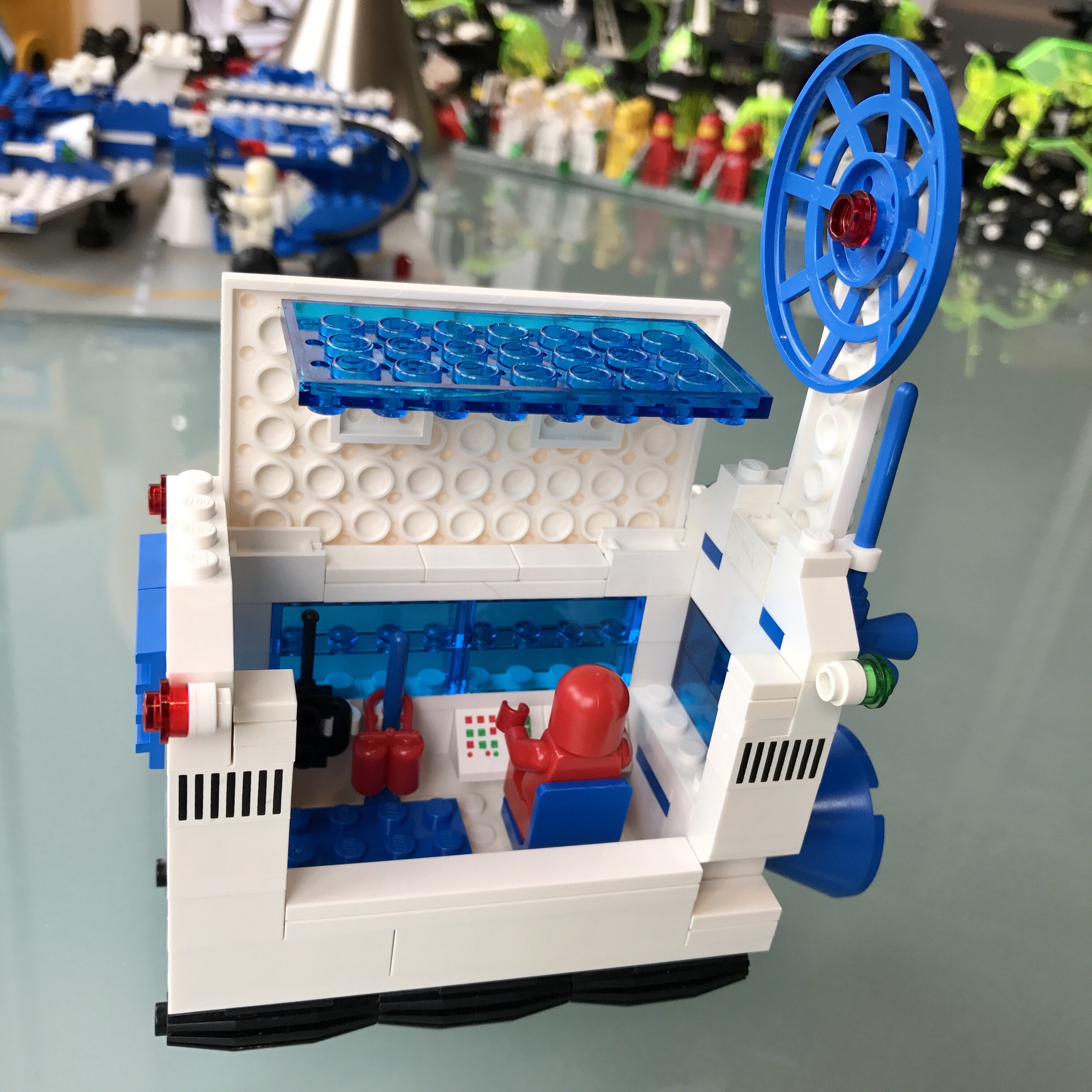 Base with computer, rack for air tanks, opening wall/roof, and folding radar tower.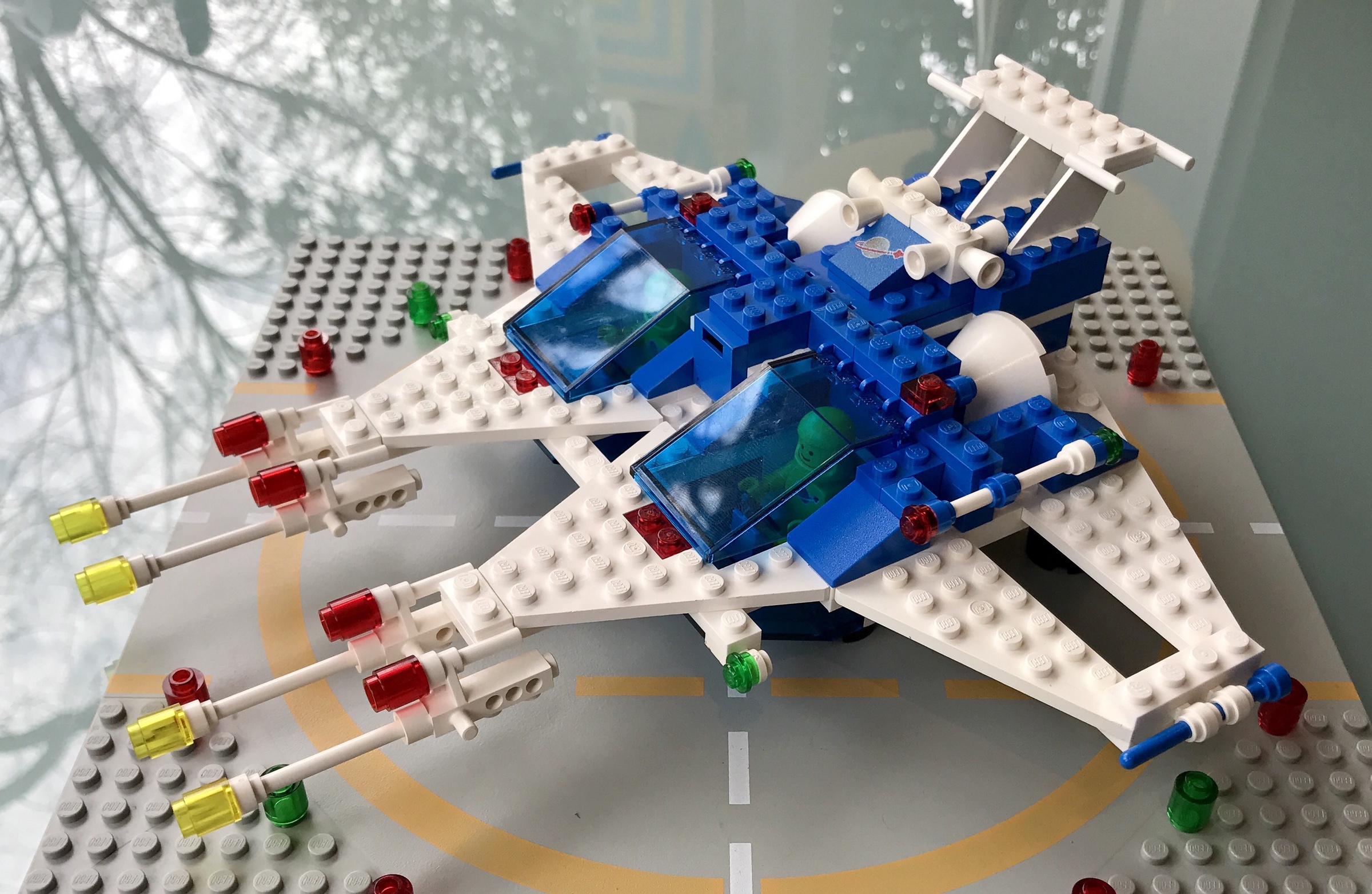 Front module. I like the elaborate front weapons.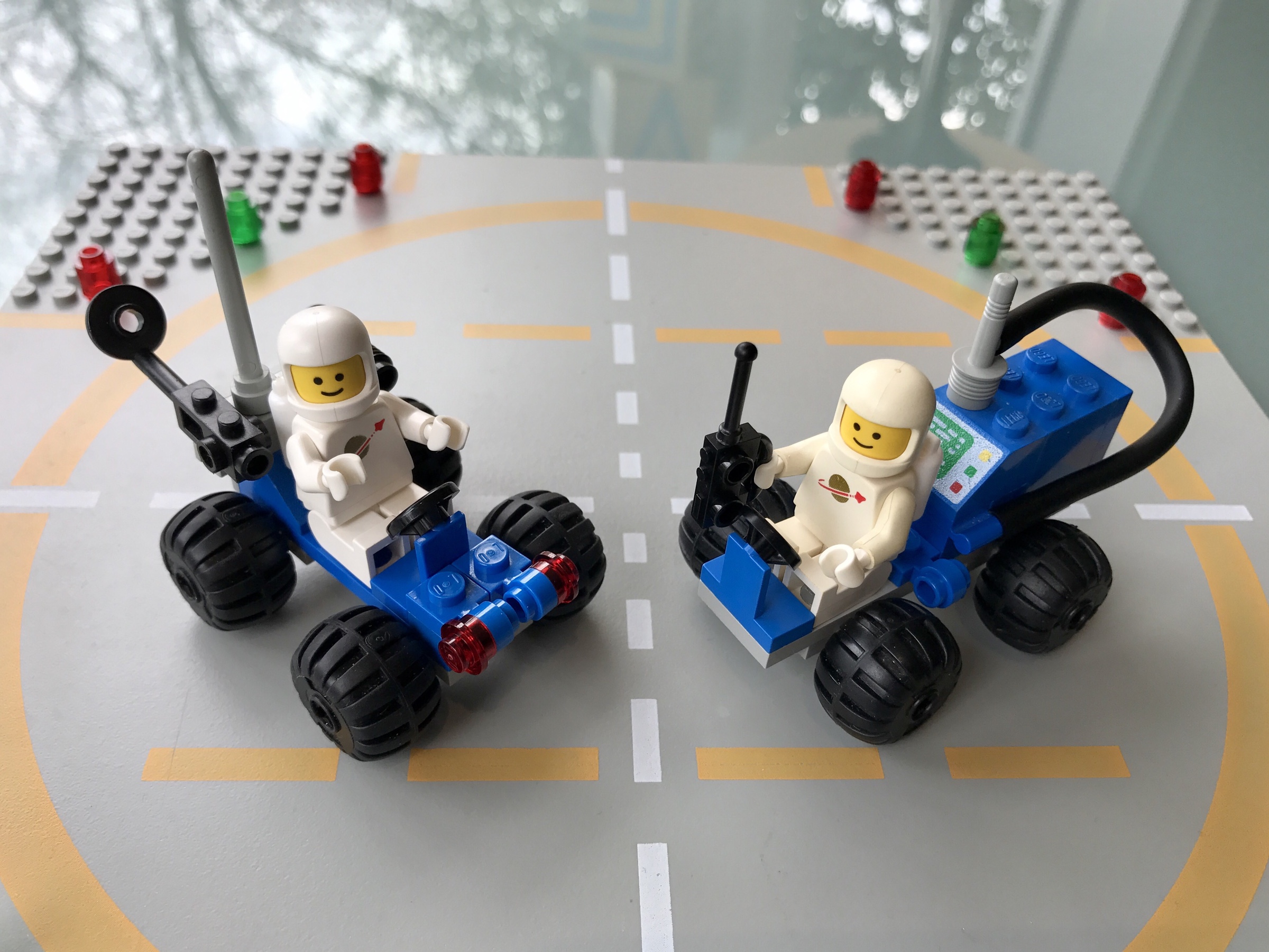 Ground vehicles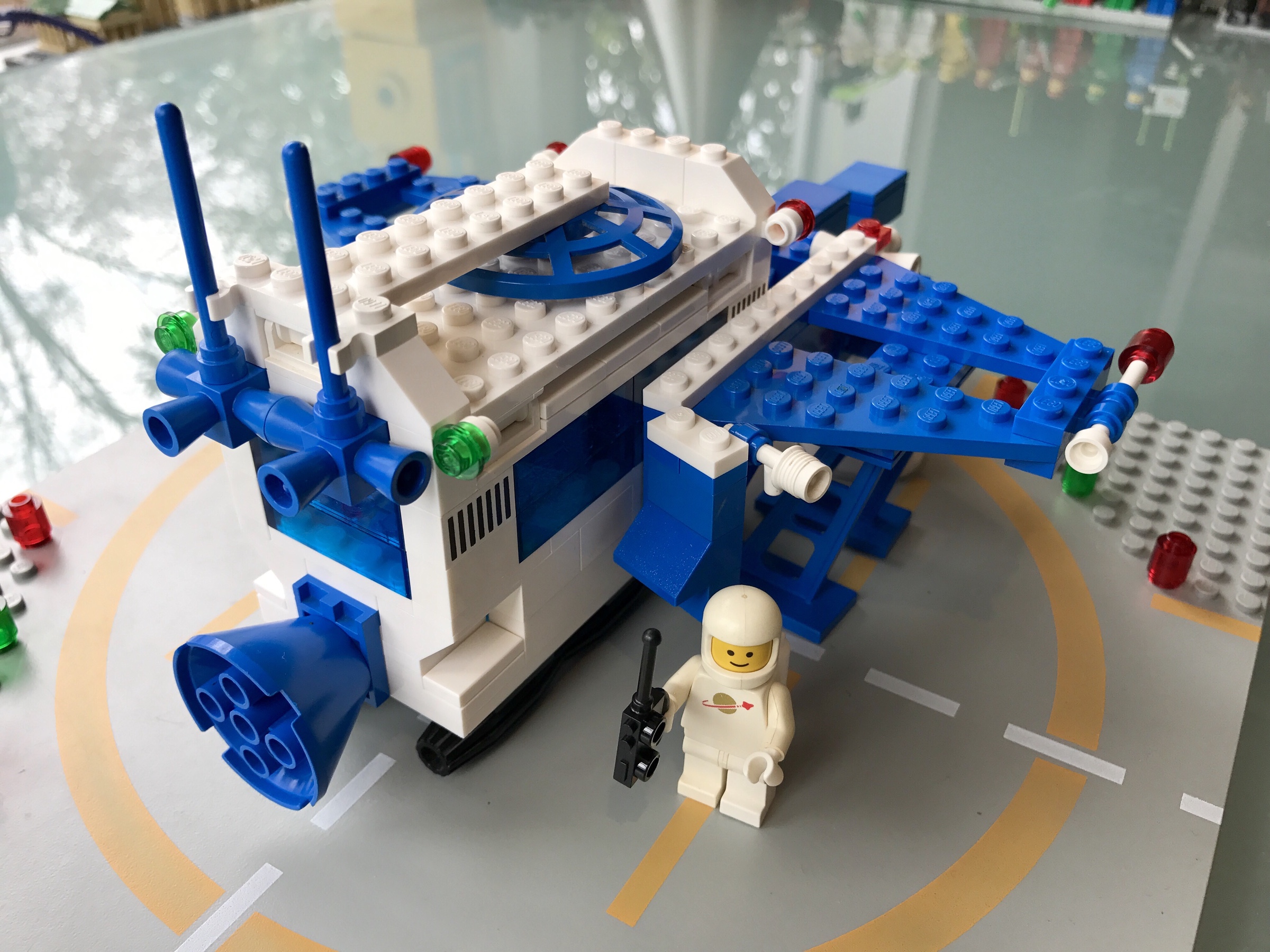 Rear module with base docked. The docking mechanism is similar to that used in 1981's All-Terrain Vehicle (6927).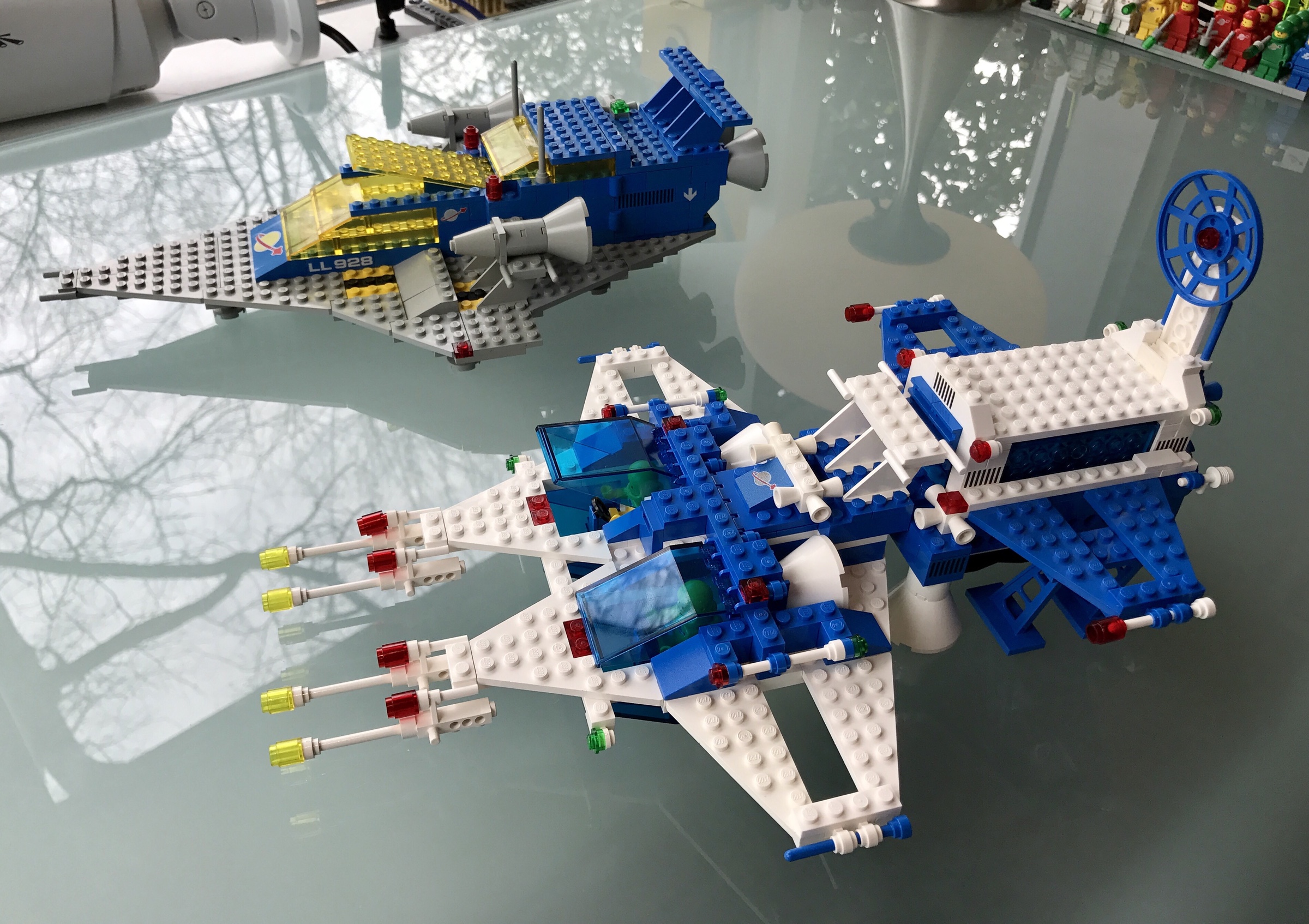 Side-by-side comparison with Galaxy Explorer (497)
Wrap-Up
Not sure whether to call this five sets or six. I guess it's five new sets and one set of building instructions for a rehash of two previous sets.
Next: Space 1984!