or lessons I learned from WWDC 2011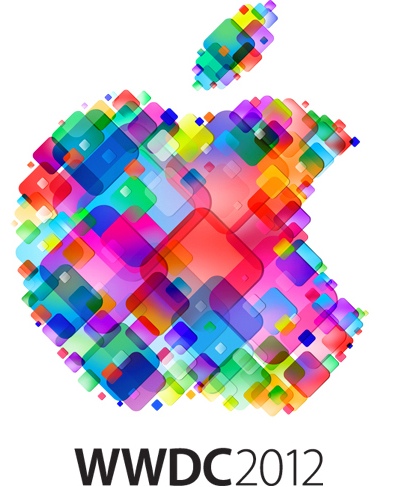 Let me preface this post by saying that I am no WWDC veteran; last year was my first WWDC.  Jeff LaMarche and Collin Donnell (among many others) are seasoned veterans who have written guides on what to bring and what to expect.  That said, here were some of my impressions after WWDC 2011.
Trip Planning
A little late for this considering WWDC 2012 is only little more than a week away, but here goes.  You want to arrive Sunday afternoon or earlier.  You'll want to swing by Moscone on Sunday afternoon to get your conference badge, so that you're ready to go on Monday morning.  Also, there will be plenty of social gatherings on Sunday night (some even earlier), so it's a good opportunity to get your networking and socializing on.  At the end of the week Friday is only a half day and for the most part is repeated sessions, so when planning your return flight, remember that you don't necessarily need to be there all day (and in fact they will kick you out at 4:15 pm).  I live on the east coast and last year I took the red-eye back Friday night, but there was really no need for me to hang around in San Francisco until 11 pm.  This year I'm flying out in the middle of the afternoon and should be home in bed by midnight.  Considering the usual post-WWDC exhaustion, that's infinitely better than a night on a plane (especially if you have young children who won't have mercy on you when you finally arrive home the following morning after a week away).
Packing
Definitely pack for a carry-on.  You don't want to deal with checked luggage either on arrival or upon your return home (when you'll no doubt be exhausted and possibly coming down with the WWDisease).  Besides, you just need casual clothes and your tech gear, so you can pack light and keep it simple.
You don't need to bring a t-shirt for every day.  If you're like me, you'll probably buy at least one t-shirt (e.g. the official WWDC 2012 shirt) and win one or more others.  Just wear the new ones to finish out the week.
It's ok to leave your workout clothes at home.  Usually on business trips I bring workout gear and try to spend an hour a day in the hotel gym.  At WWDC though chances are you'll be at Moscone all day in sessions and labs, in restaurants and bars fueling up, networking, or socializing in the evenings, and what little time you do spend in your hotel you'll need for sleep, or else you'll want to be coding (either for your boss, your clients, or just to try out some of the new shiny bits).  Exercise can be put on hold for a week.
Tech Gear
Bring wall chargers and sync cables for all your iOS devices.  Consider bringing test devices to load up iOS betas on (I rely on my phone too much to install beta 1 builds on it, especially while on the road).  Make sure your test devices are synced to your travel laptop if you want or need to have any content on them.  Expect your iPhone battery to be running low at the end of every day.  If you don't have one, you might want to buy a rechargeable backup battery such as a mophie juice pack (I just bought this one) to top off your phone at the end of the day.  Even if you don't need it yourself, I'm sure you'll meet others you can offer a quick charge to.
Conference
If you're planning on waiting in line to get into the main room for the Monday keynote, think about leaving your laptop back at the hotel on Monday (especially if it's one of the heavier models).  You definitely won't need it for the keynote, and your feet will thank you after you've been standing for 4 or more hours.  (Last year I started waiting in the keynote line at 6 am and didn't sit down until almost 10 am and regretted bringing my laptop.)
You won't really be able to plan out your week until after the keynote when all the TBA sessions are finally announced.  When planning which sessions to attend, note that some sessions are offered multiple times, so check to see which is the best time for you to attend a particular talk.  Consider going to labs to work with Apple engineers instead of sessions.  The session videos will be available online not long after the conference, but the labs are a unique opportunity and precious commodity.  For sure if there are issues/questions you have regarding current or future projects, seek help at the appropriate labs.  Also, if there is a new technology/API announced that week that you're keenly interested in, make sure not just to attend the sessions on that topic but to also attend the labs.  For example, last year I really regretted not going to any iCloud labs.  The Apple iCloud engineers could probably have saved me a ton of time and trouble in the weeks just after WWDC when I was struggling with the iCloud beta bits.  So yeah, labs, labs, and more labs.
The Indie Scene
This year I'm really excited and pleased to see an indie dev scene occur in parallel to WWDC.  Indie Dev Lab and Appsterdam are both hosting workplaces and talks that week.  It's almost enough to make me wish I had opted out of the official event just so that I could spend full time there.  Anyway, there's definitely an alternate way to network and learn during the day outside of Moscone, and I only hope to see it grow in future years.
If you're going to be out in San Francisco the week of June 11-15, I hope to see you around.  I'd love to have a beer or grab a bite of sushi or perhaps eat way more meat than is healthy with you.  I'm super excited for it because I love what we do.