This was the debut year for LEGO Space. According to Brickset there were 4 sets released in North America in late 1978. I'm fairly certain that I received the Alpha-1 Rocket Base for Christmas 1978, so that seems about right to me. On to the sets!
Mobile Rocket Launcher (462)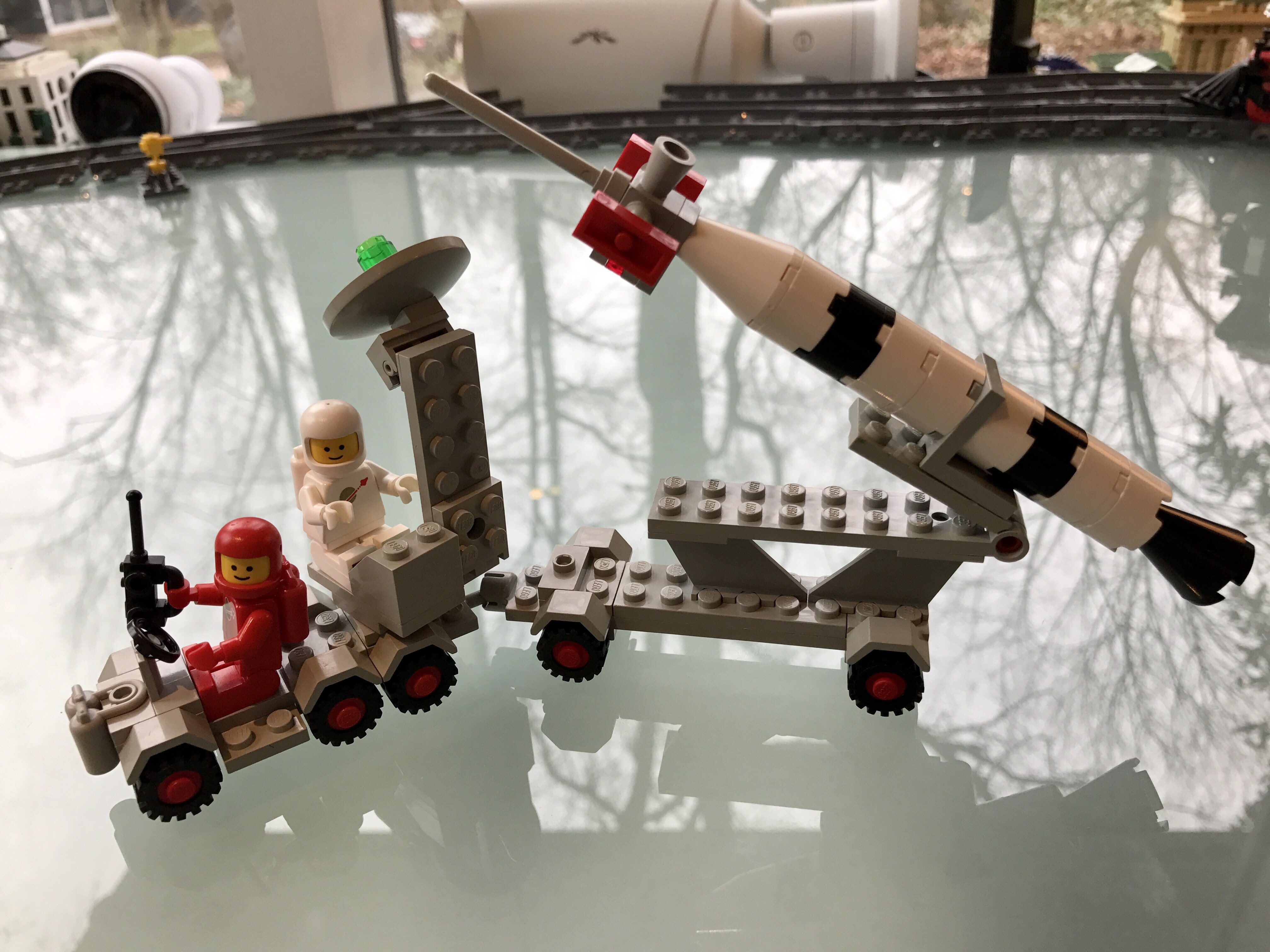 Features: Two astronauts, vehicle, trailer, rocket, computer console, and a radar dish for tracking.
Thoughts: Simple yet functional. LEGO would iterate on the mobile rocket launcher concept several times. This first rocket was fragile and couldn't even be removed from the launcher without taking it apart (unless you flew it with the gray bracket in the middle).
Alpha-1 Rocket Base (483)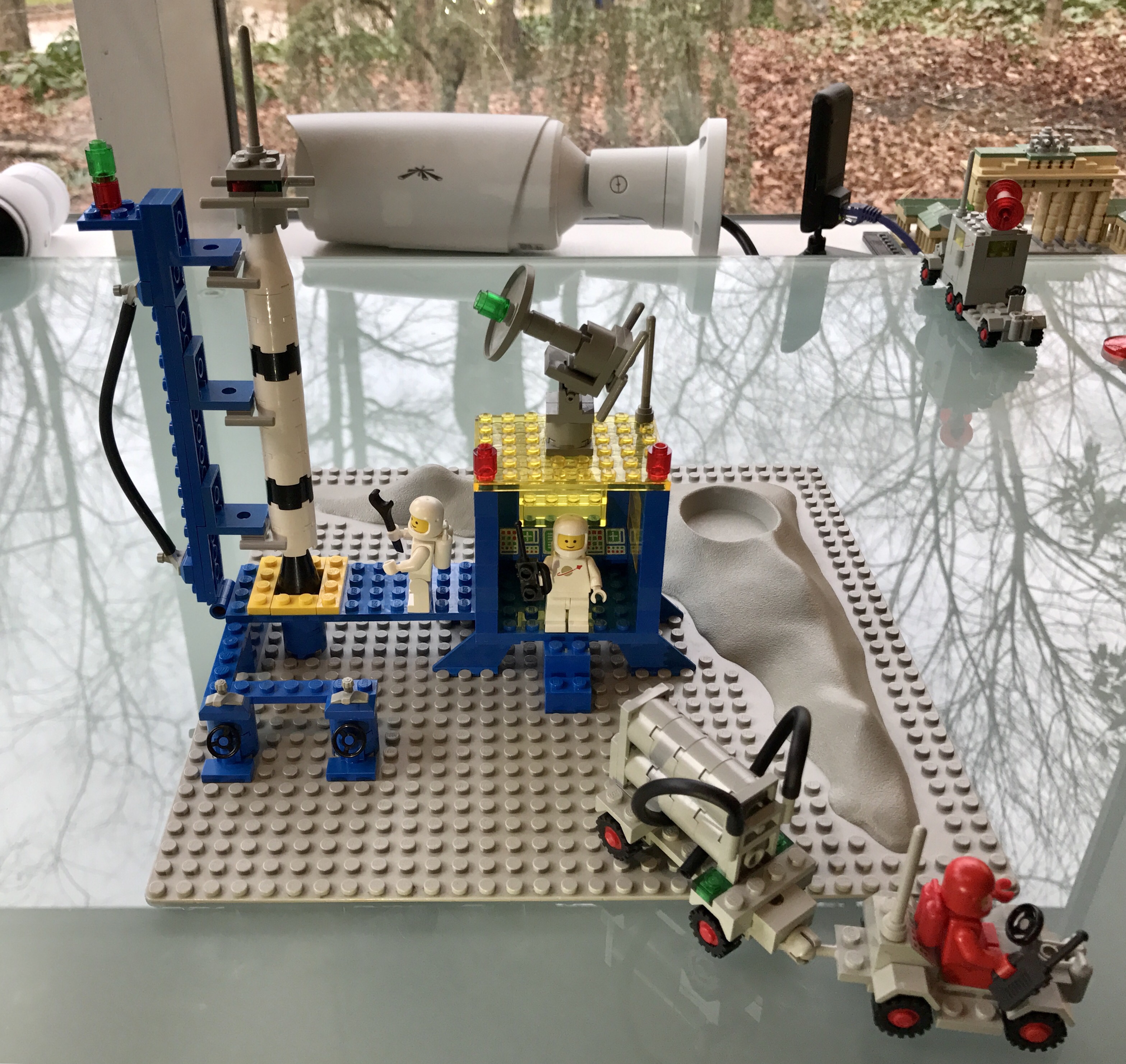 My first LEGO Space set!
Features: Rocket, movable gantry, fuel truck, control center with upper and lower computer banks, radar for tracking, and three astronauts on a crater plate.
Thoughts: 💙💛 The fueling station is a nice touch as are the hoses on the fuel truck. The hardest parts for me to acquire were the hoses and the blue taps.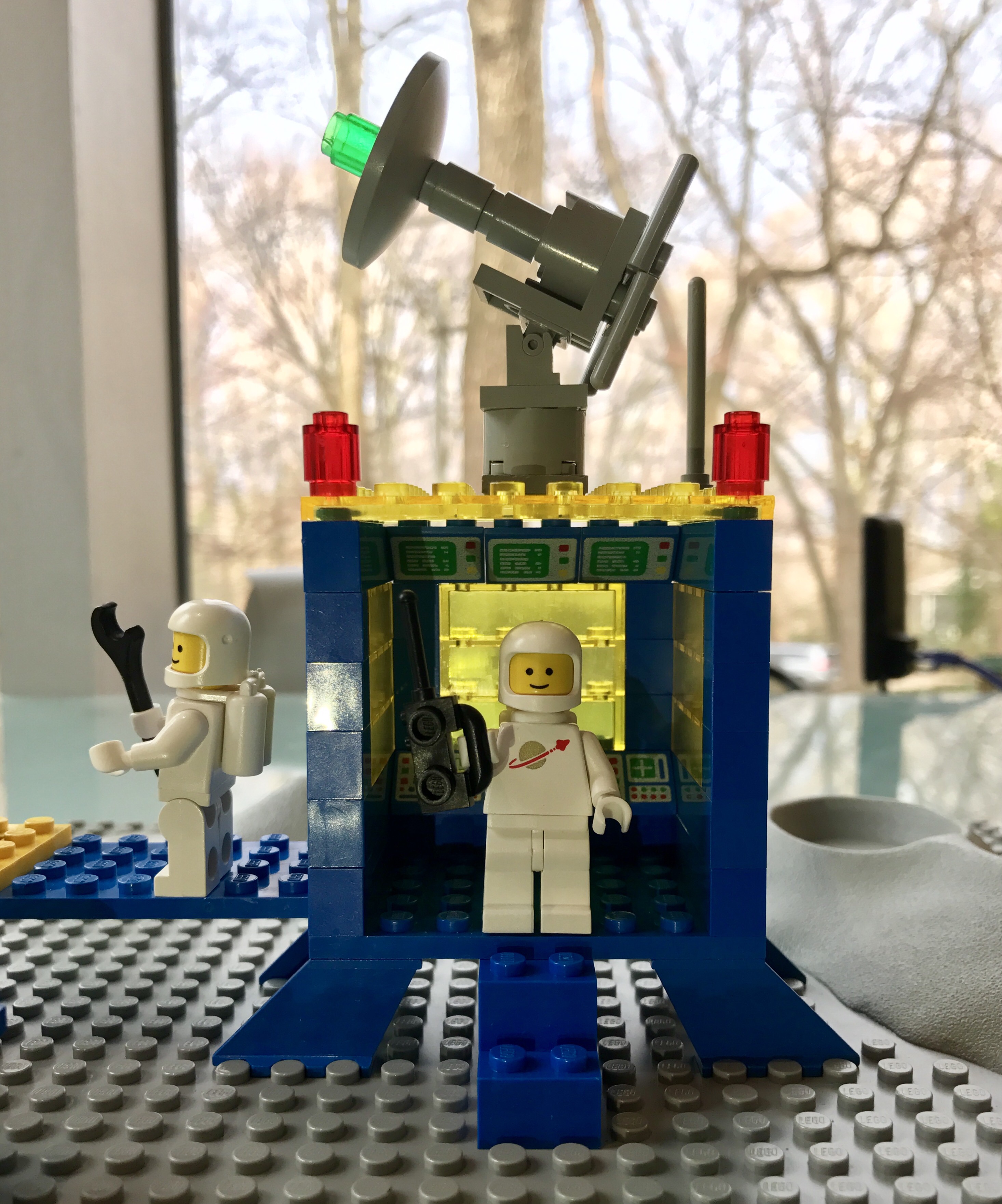 That radar array looks pretty awesome in profile. It could easily be a weapons emplacement.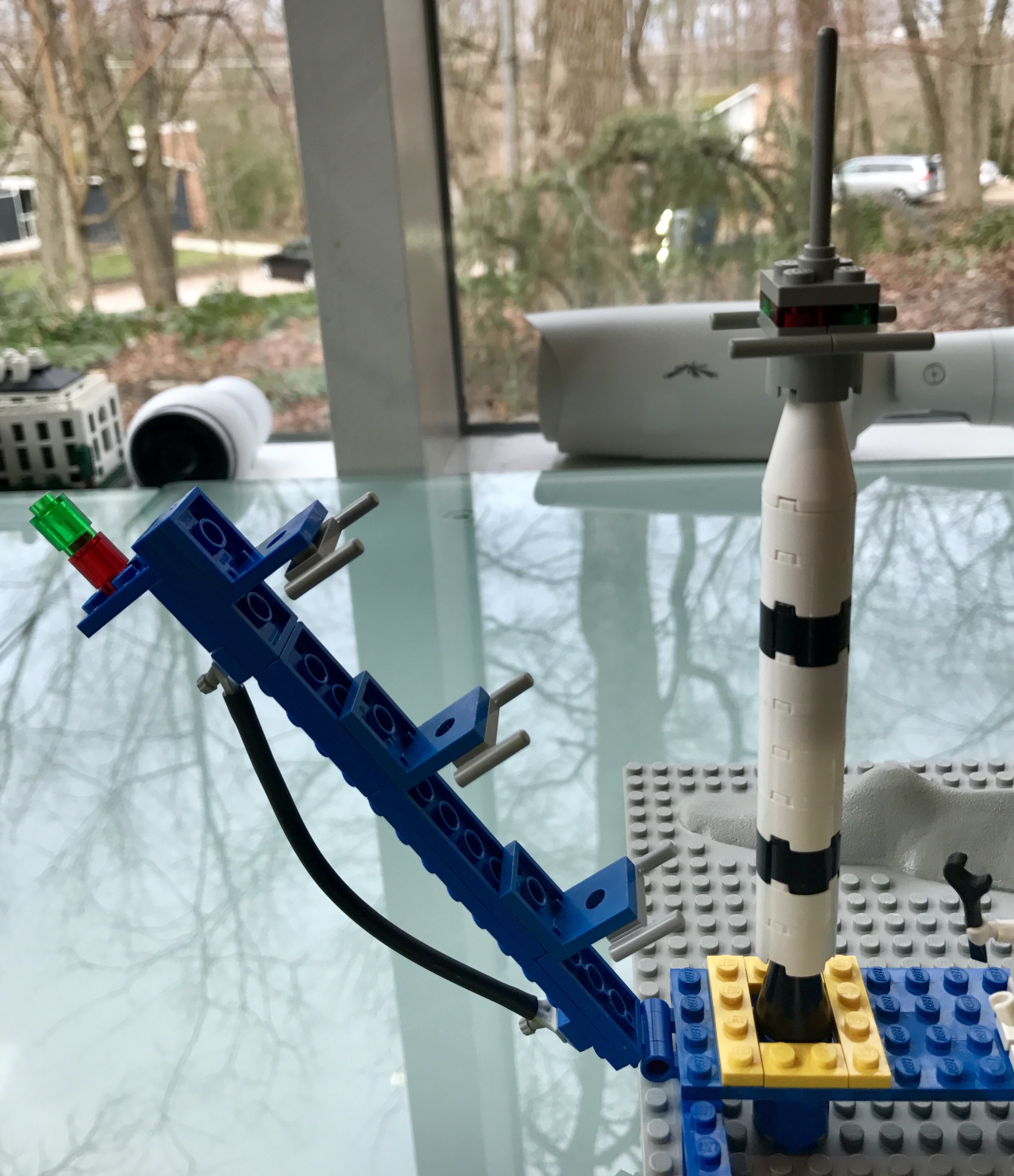 Unlike the Mobile Rocket Launcher, this rocket at least could be launched without disassembly, but it was still quite fragile. It was also pretty wobbly in its base and prone to being knocked over.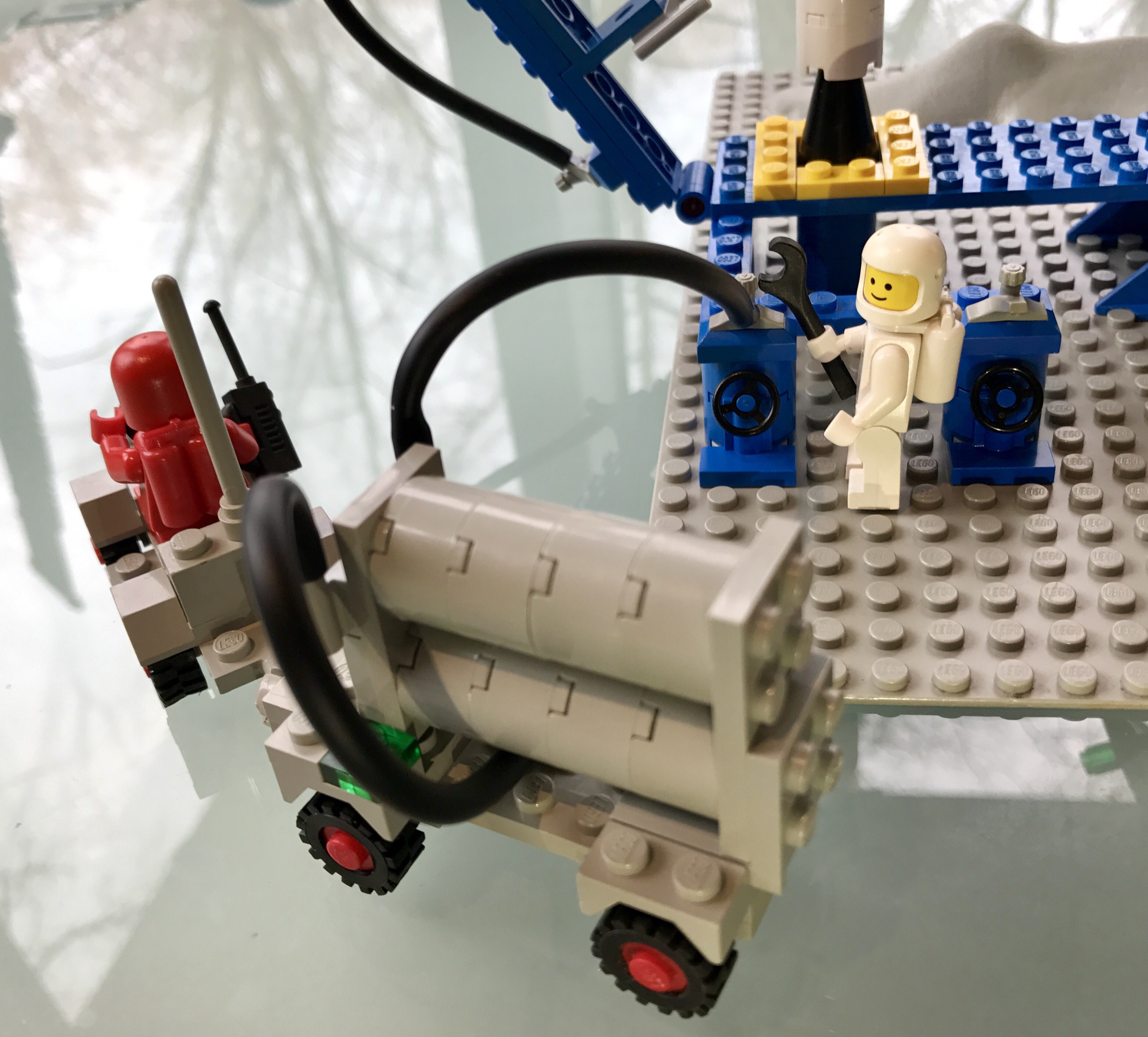 Space Cruiser (487)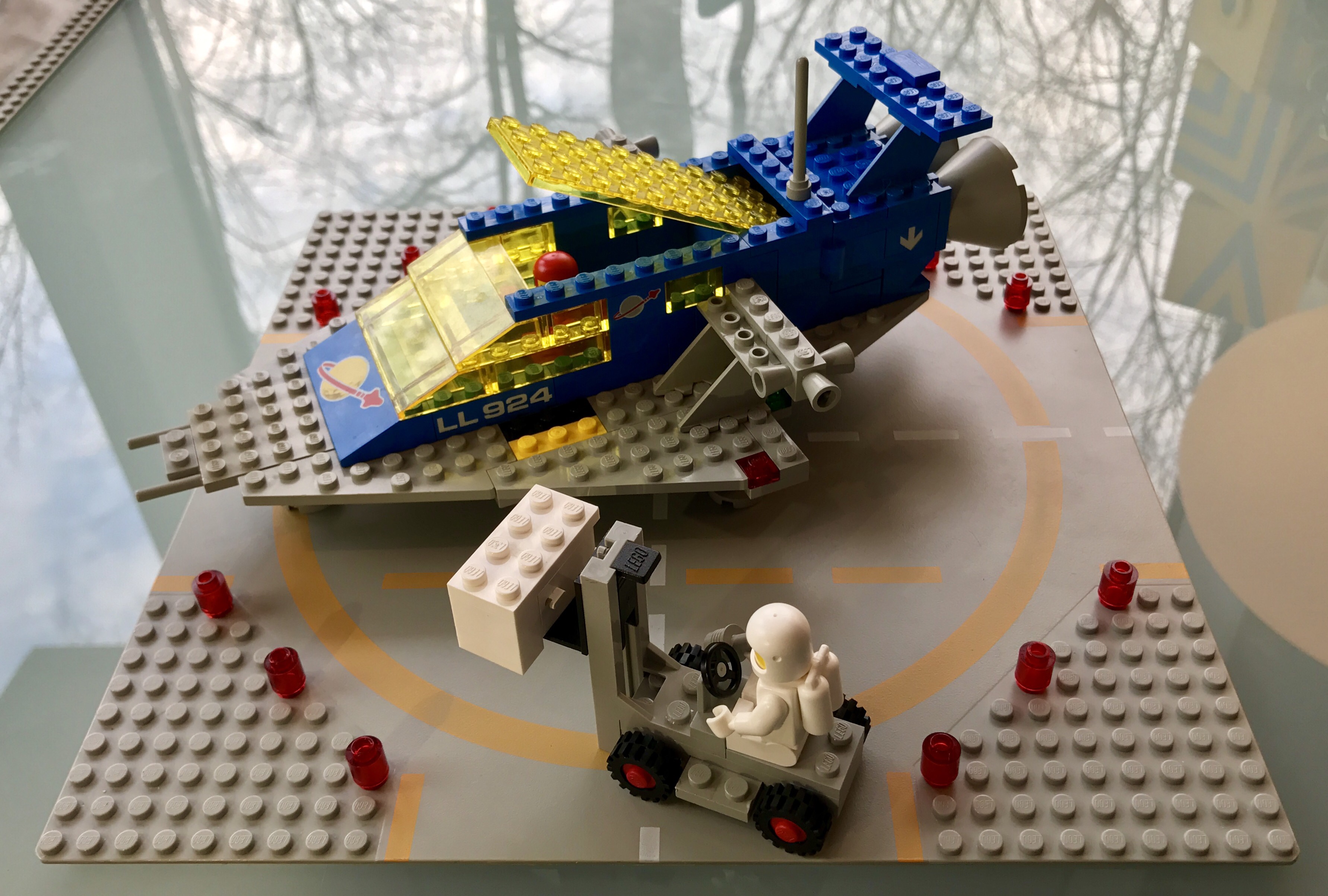 LL924: Mid-sized enclosed spaceship.
Features: Two astronauts, landing pad, forklift, and spaceship with movable cockpit roof, cargo doors in rear to access a storage area that fits a small crate, and seating for two.
Thoughts: I 💙 the forklift and crate! This might be one of the smaller sets to include a landing plate. I wish more sets included baseplates. I appreciate that the first three enclosed space ships each contained a pair of bricks printed with the model number (LL924) – that's another thing LEGO doesn't do any more.
Errata: The forklift piece is supposed to be all light gray not gray and black. The correct piece is hard to source and too expensive.
Moveable roof and seating for two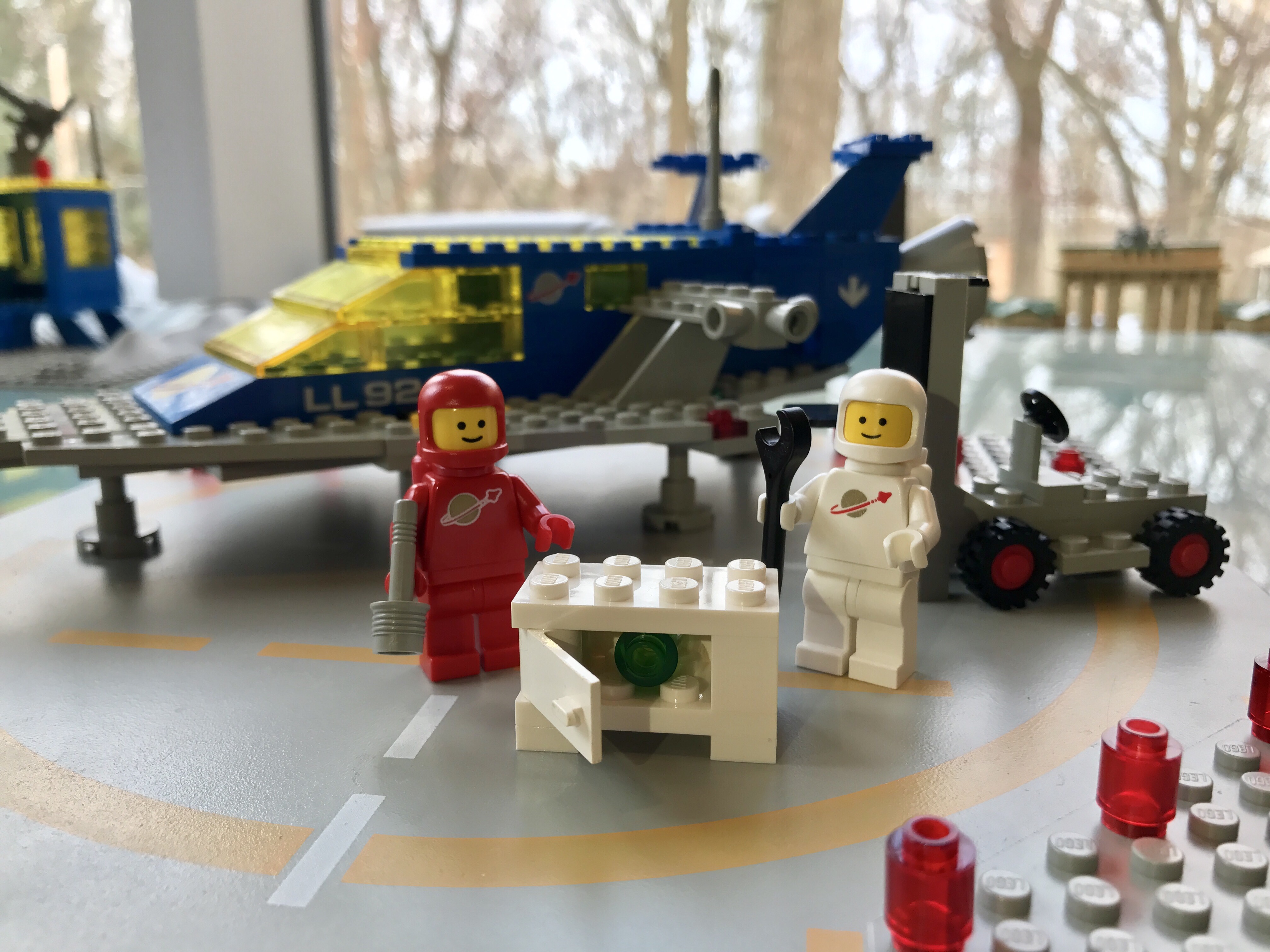 Small crate (using a car door piece from LEGO Town sets)
Command Center (493)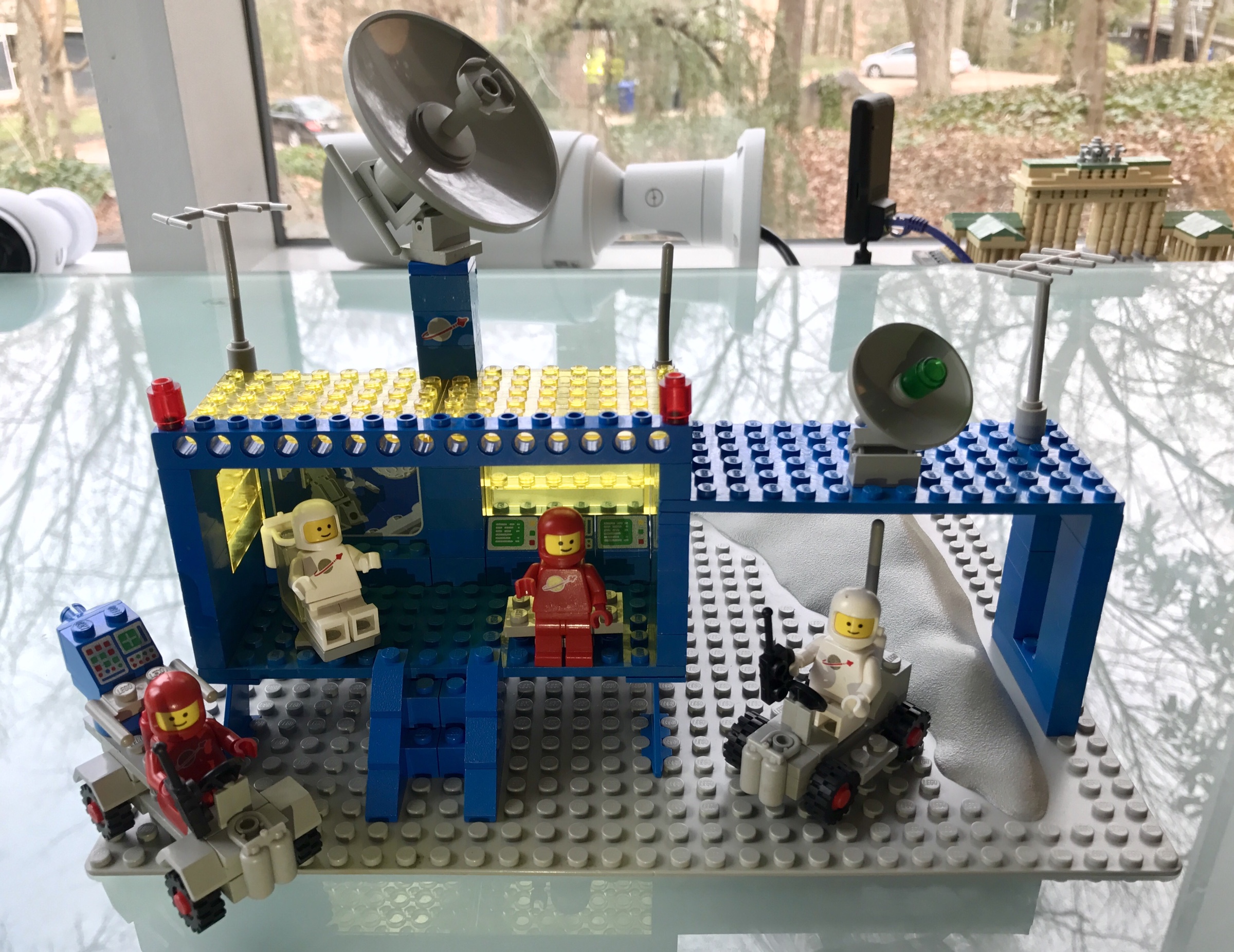 The first space base. The earliest versions shipped with a brick-built crater because the crater plates weren't yet ready.
Features: Open floor plan, two ground vehicles, four astronauts, radar dishes, tv antennas, and lots of yellow windows all on an iconic crater plate.
Thoughts: LL2079! I assume that this means LEGO Space is set in the year 2079, which would suggest that 1979 was their targeted launch year.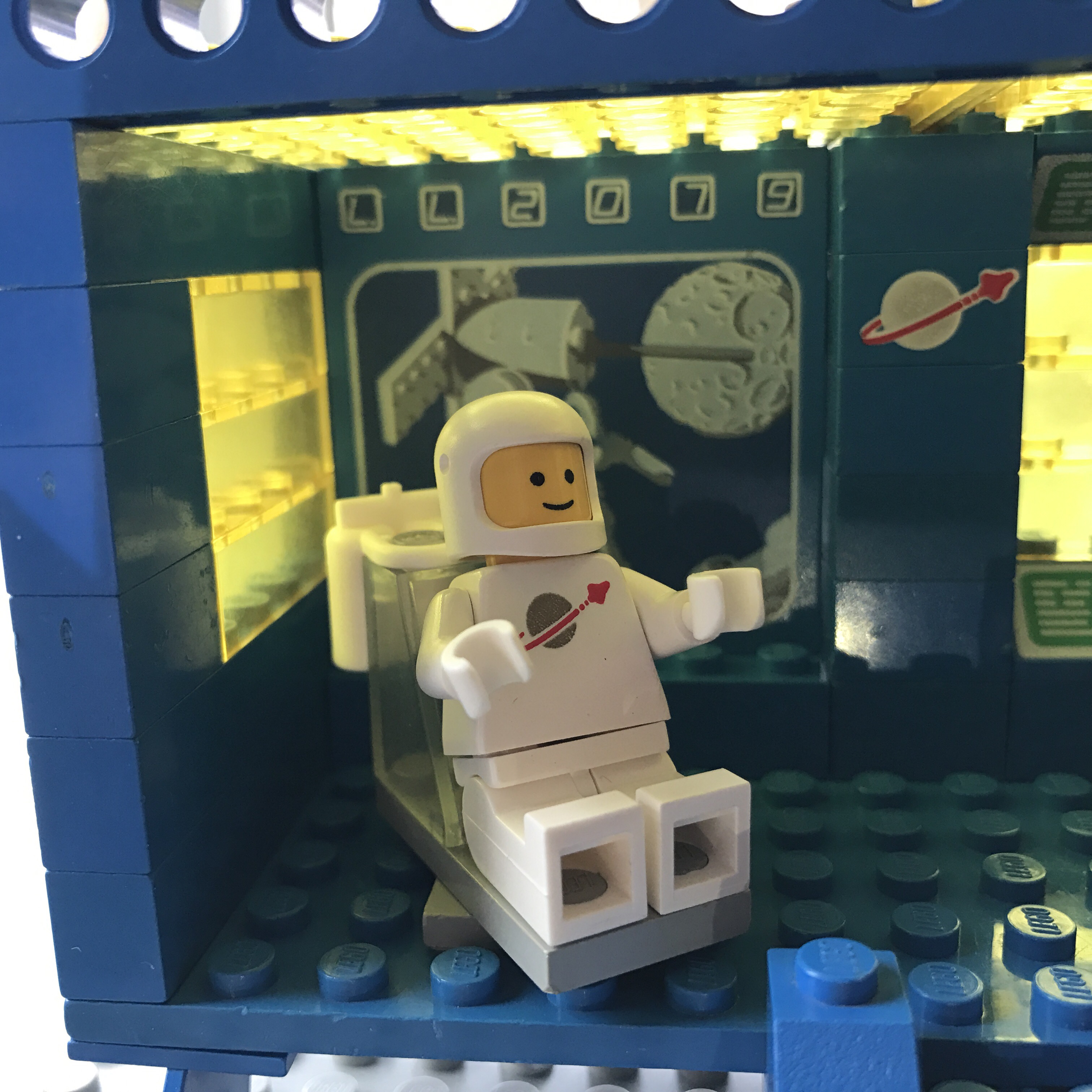 LL2079 and a space scene on this large printed brick. The astronauts had to take off their packs to sit in the chairs, but at least the chairs provide built-in storage!
Wrap-up
That's it for the initial wave of sets from 1978. Really, I consider the 1978-1979 sets to all belong to a single wave – these just happened to ship a bit earlier in the U.S.A.
Next up: Space 1979. Onward to the future!