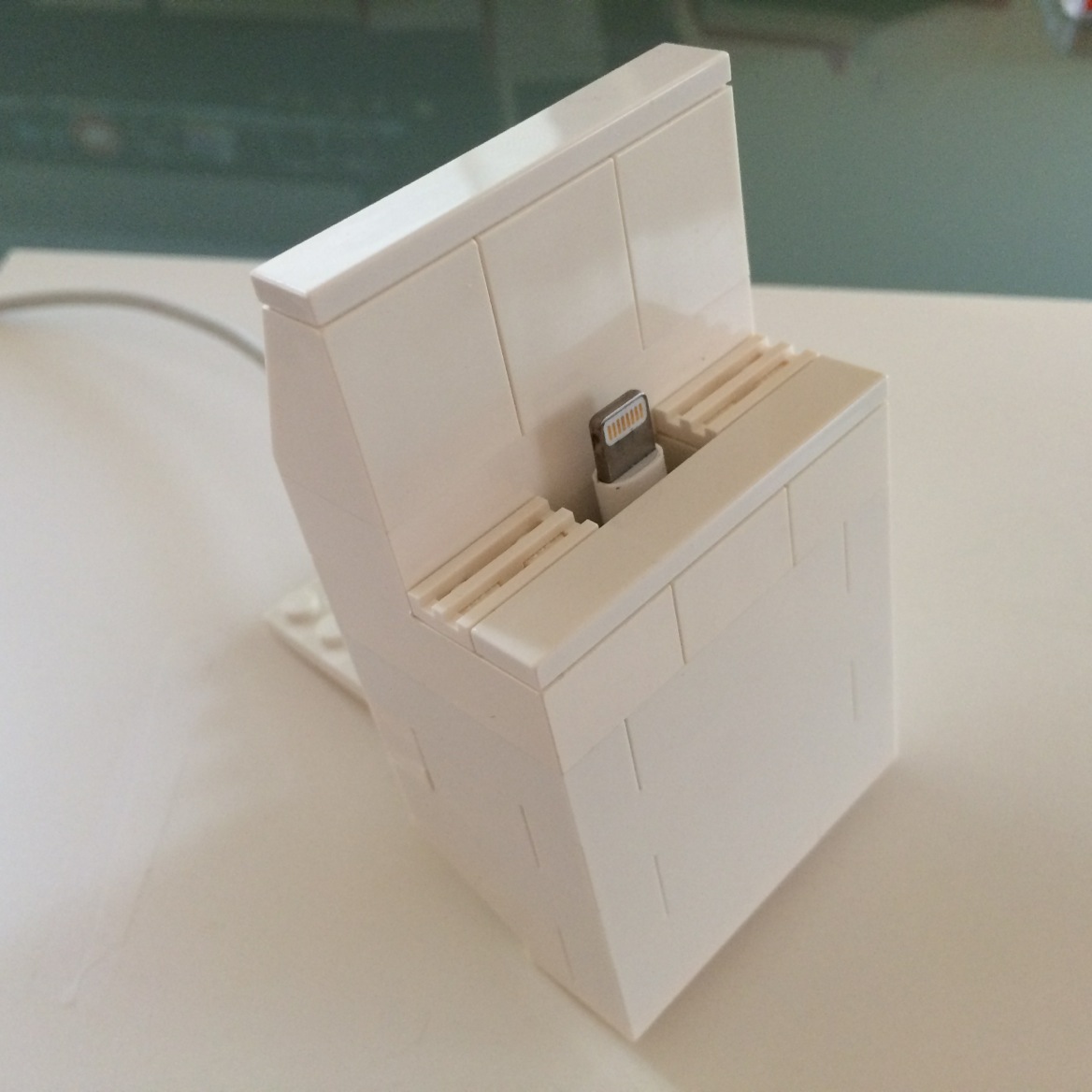 When the iPhone 5 was announced last September, it was the first iPhone to ship without an Apple dock, and also the first iPhone that would not fit via an adapter in Apple's so-called "Universal" dock. As an iOS developer, it's useful for me to keep my phones upright and charging at my desk, ready to be debugged via Xcode, so I've always bought a dock for each iPhone generation. Furthermore I've always gone with Apple's docks because they were available on launch, cheap enough, compact, and work well. But with the iPhone 5 for the first time I had to look for 3rd party docking options. Then I stumbled upon these directions for a LEGO phone dock that would integrate a Lightning cable. Because I love LEGO's and the parts were cheaper than any other dock, I went ahead and ordered the parts from LEGO's Pick-A-Brick store (I had to make some substitutions due to availability).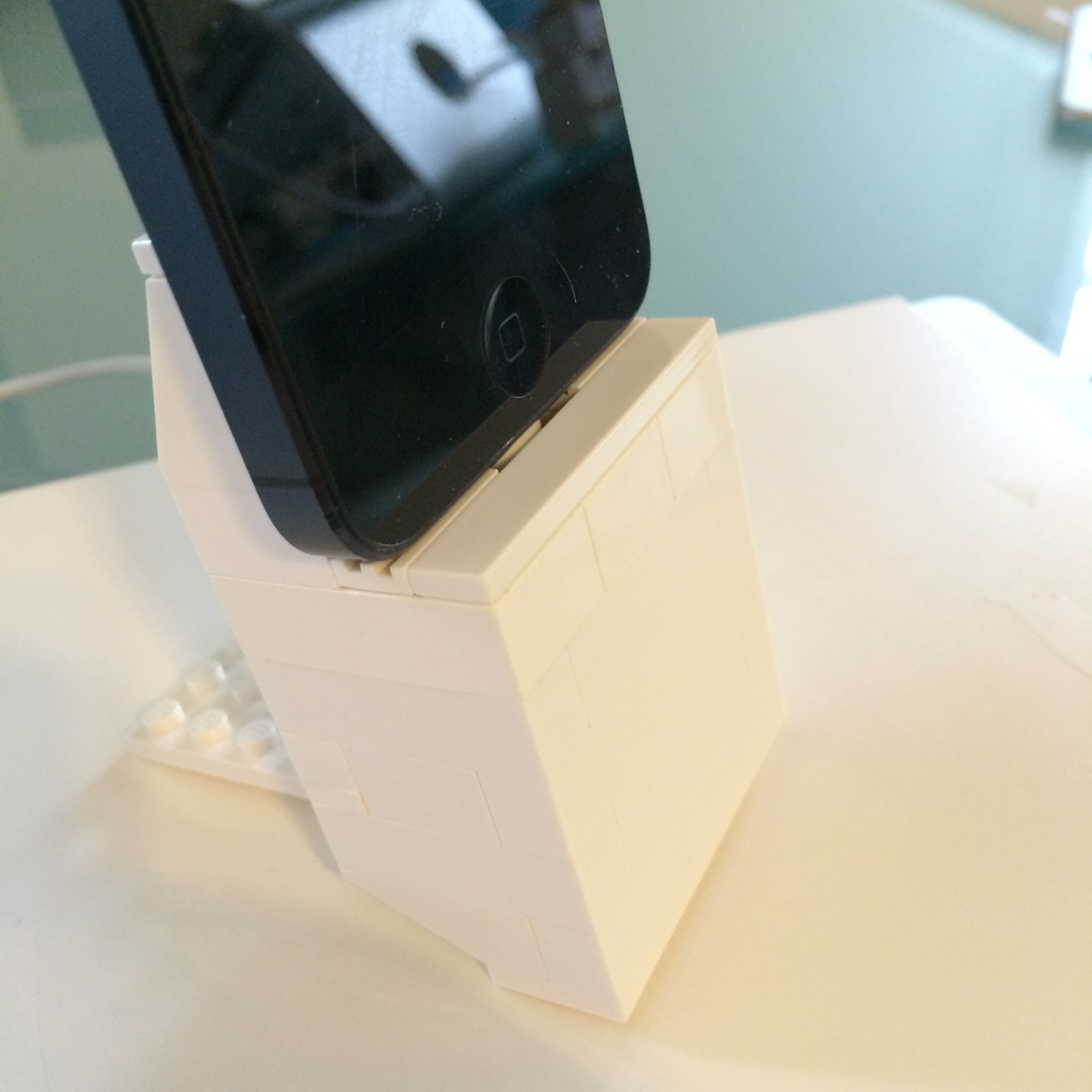 The heart of the dock is the 2 bricks with vertical clips that hold the Lightning cable firmly in place.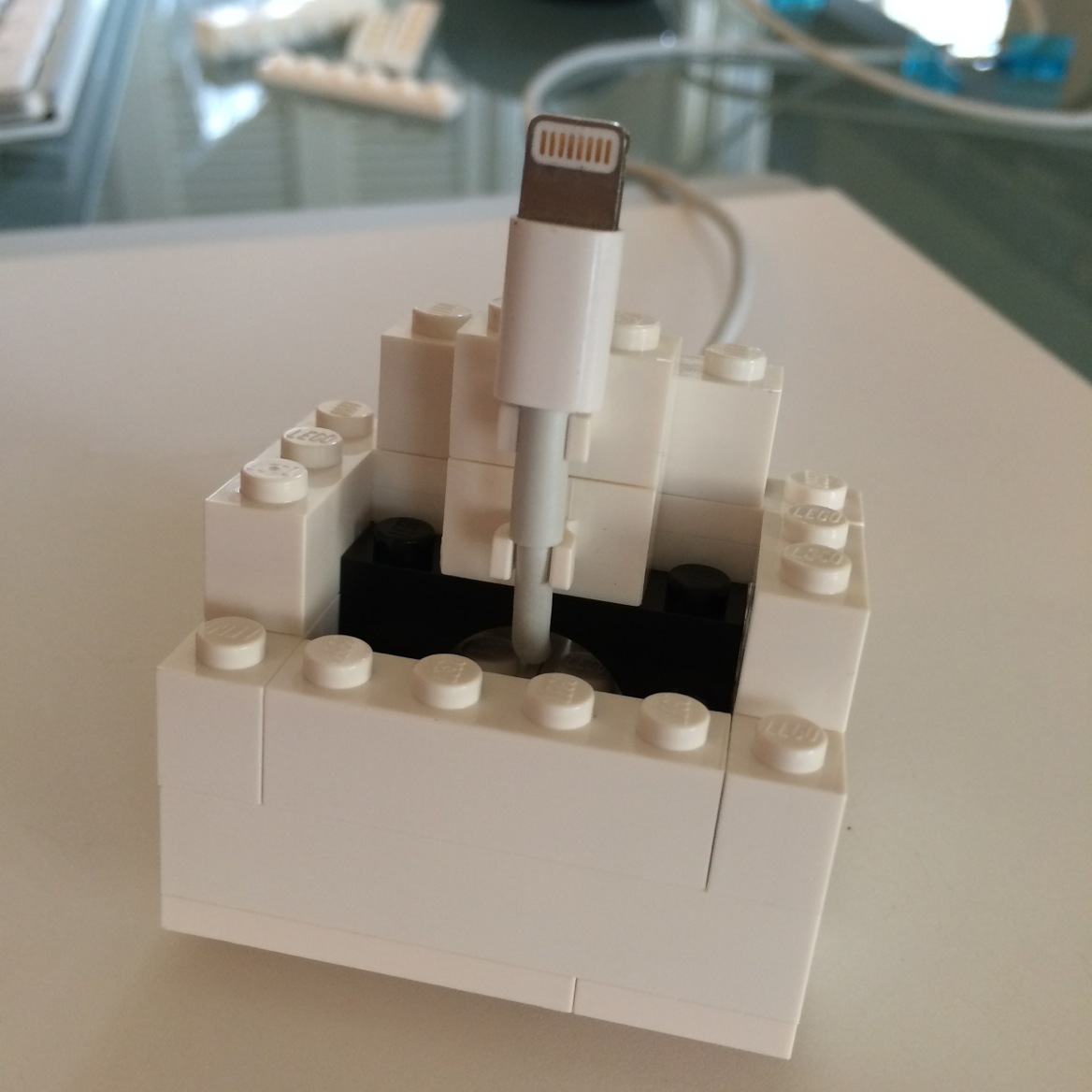 Another nice touch is having two grill pieces that don't block the speaker and microphone, so that you can use the phone in speaker phone mode while docked. I also like that the front portions are smoothly tiled over with nary a stud in sight.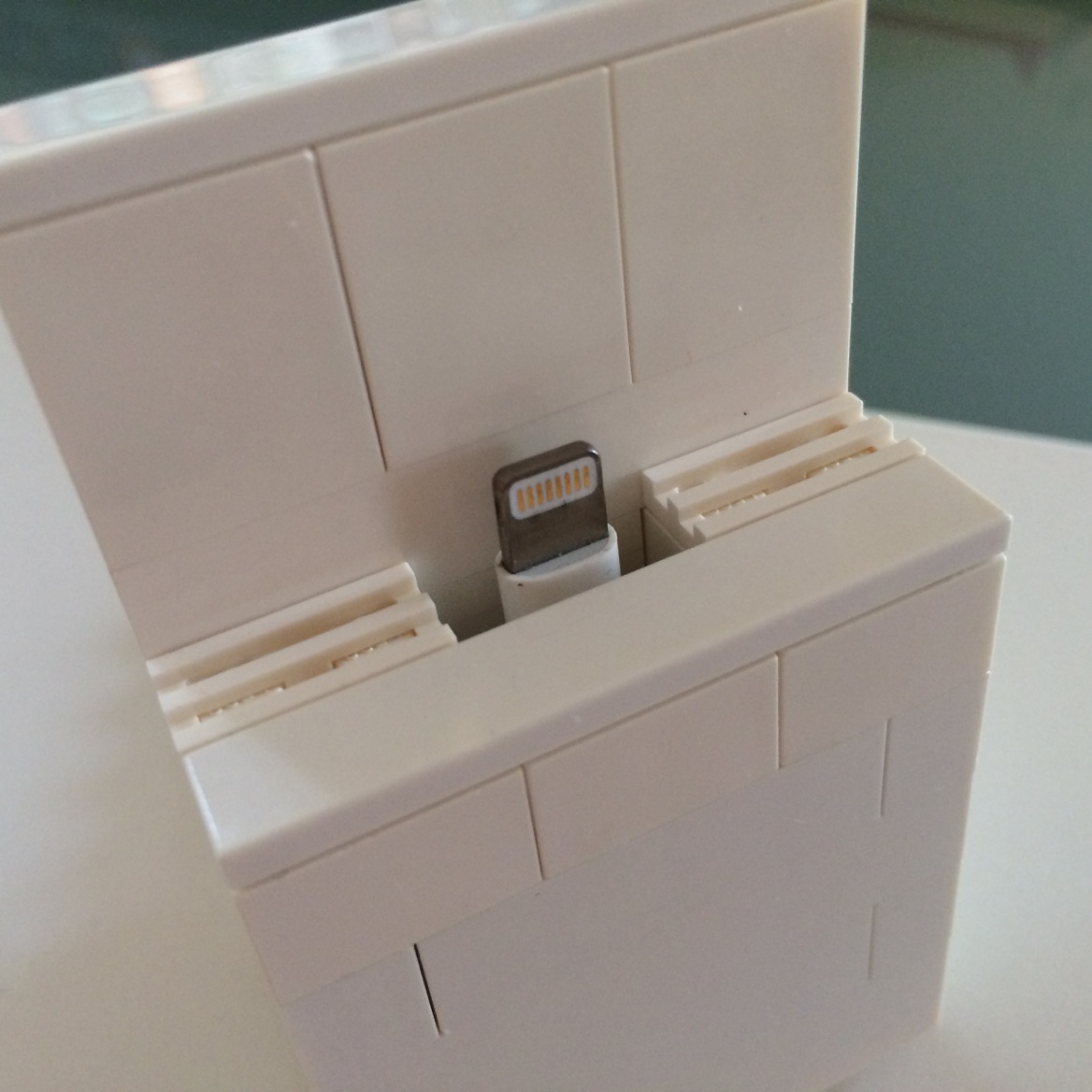 Next up: revisions to make LEGO dock 1.1